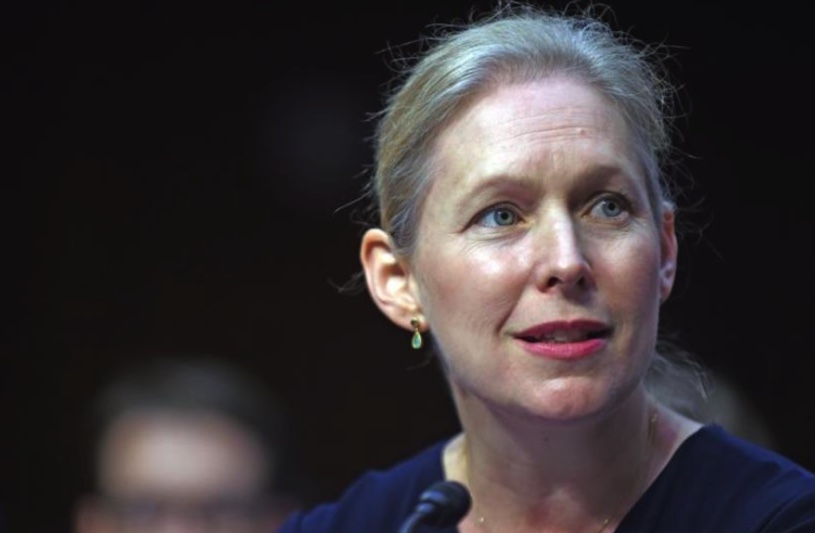 In The News
NY senator requests additional funding to combat antisemitism, strengthen US-Israel ties
United States Senator Kirsten Gillibrand (D-NY) is leading bipartisan colleagues to urge the Senate to increase funding to combat antisemitism and strengthen the US-Israel relationship, her office announced on Wednesday.
Earlier this month, Gillibrand requested Senate appropriators provide $500 million to fully fund US-Israel missile defense cooperation. She also joined senators Ben Cardin (D-MD) and Kevin Cramer (R-ND) in requesting that Senate appropriators support the US Holocaust Memorial Museum's Holocaust Education programming as authorized under her bipartisan legislation, the Never Again Education Act, which was signed into law in 2020.
Now the New York Democrat is requesting an additional $2 million for the US-Israel Homeland Security Program and $6 million for the US-Israel cybersecurity cooperation grant program created through the US-Israel Cybersecurity Cooperation Enhancement Act via the FY2022 National Defense Authorization Act.
"Our Jewish neighbors and community members should not feel threatened by antisemitism; such prejudice has no place in this country," said Gillibrand.
Read More: The Jerusalem Post