In The News
NY couple's wedding attended on Zoom by friends, family — and officiating rabbi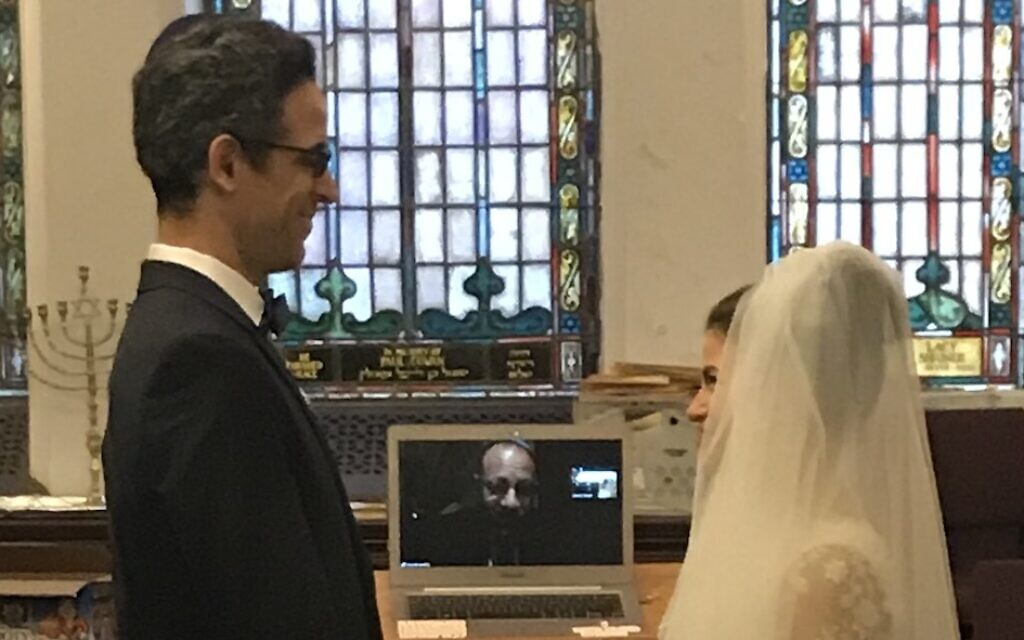 JTA — Before everything changed, Jalna Silverstein and Asael Papour were planning a wedding much like many other Jewish nuptials on the Upper West Side of Manhattan.
They had a band and caterer lined up, a ceremony planned for the synagogue where Silverstein grew up and all the little details mapped out, from the napkins to the chair coverings to the types of utensils.
And they had a date: March 29.
In February, as the coronavirus pandemic became more urgent in news headlines, the couple felt the first faint stirrings of concern. An elderly friend of the groom's family, citing his elevated risk for the disease, informed them he couldn't make it.
Still, there were very few cases in New York, and the cancellation seemed more like a speed bump than a barrier.
As March arrived, however, things began to look much bleaker.
"People with families and high-risk people started to show concern and ask us, are we still on for the wedding? And what's the plan?" Papour told the Jewish Telegraphic Agency.
Read More: Times of Israel