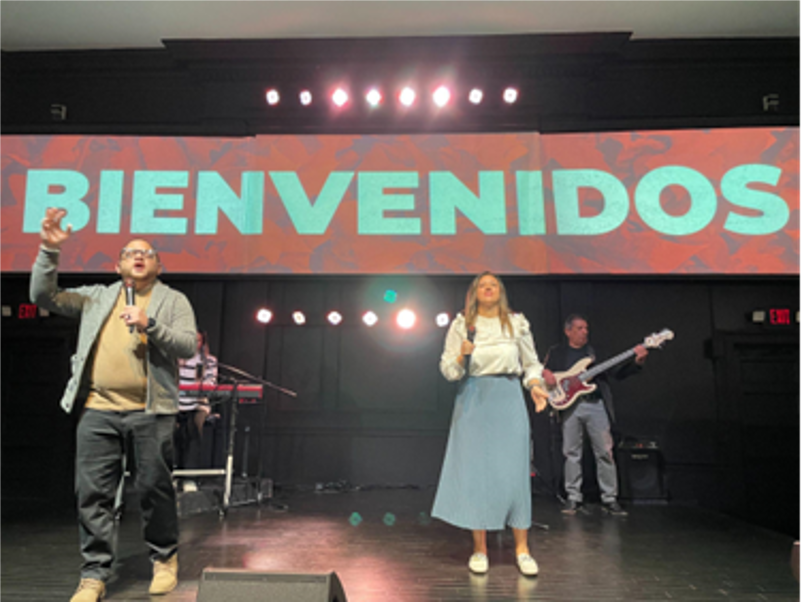 Event Recaps
November 13 – Why Israel – Providence, RI
Pastors Luis and Yaneth Suárez are the Senior Pastors of Iglesia Nueva Generación Cristiana in North Providence, Rhode Island. They are originally from Colombia, moved to Miami and now live in RI. The moment you walk in to their church building (a former masonic lodge) you are greeted by joyful voices and the warm handshakes of young adult leaders and those who are young at heart. There is a relaxed and yet charged ambiance. The Suarez', together with their team lead 2 vibrant and very well attended services on Sunday. I had the pleasure of sharing in both. 
Everyone in the congregation was alert and eagerly heard each point I made about our Biblical obligation to support Israel and the Jewish people. It was refreshing to see young families and people of all ages express support. It is typical of Hispanic churches to do so saying: "Amen", out loud or raising their right hand as a form of consent. 
In between services I was able to spend private time with both Pastor Luis and Pastora Yaneth and answer questions they had about CUFI and the presentation. Their hearts are wide open and they told me to count on them to build our presence in the region. This couple has not had the opportunity of traveling to Israel. This would impart vision and understanding of what our mission is. I see great potential in this group and am looking forward to working  with them as we plan a 2 part event at their church. They would also help and participate in the larger event we also plan to have for the region. Pastor Suarez is also known and respected and is eager to connect other Hispanics  to CUFI. A treasure indeed!