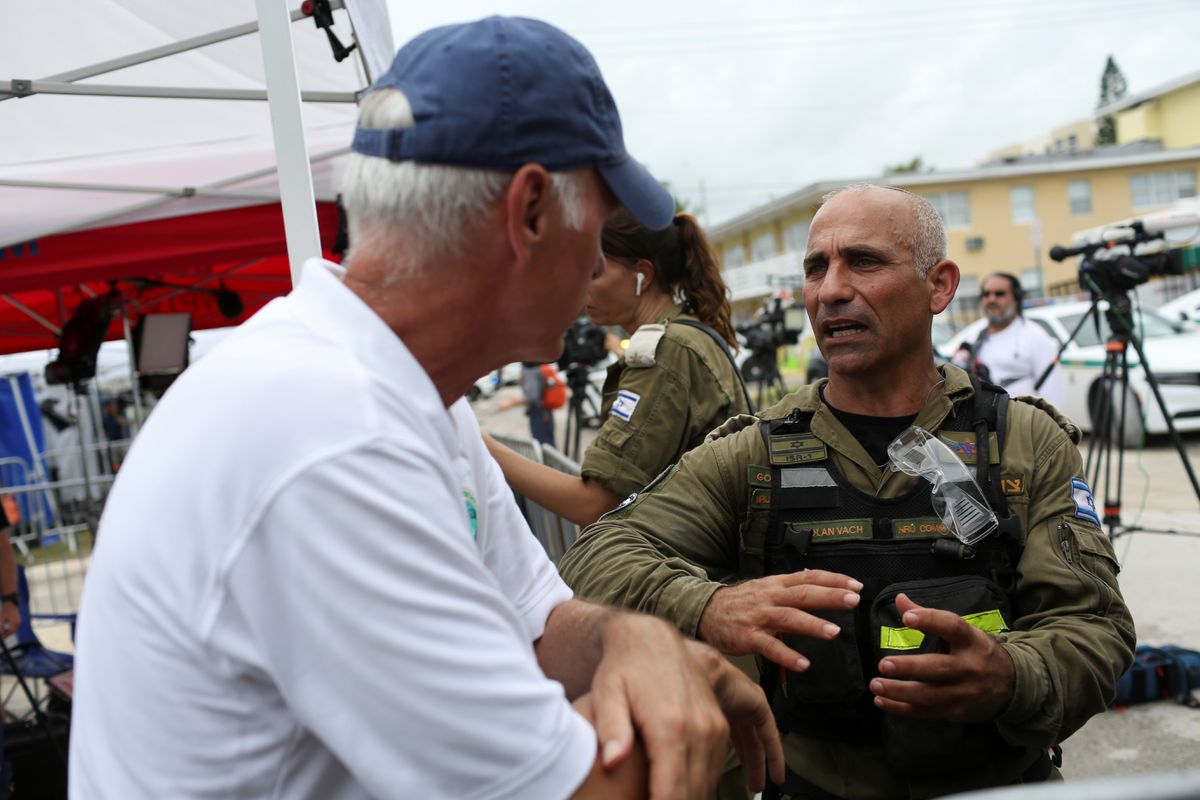 Not just search and rescue: Israeli-backed efforts bring trauma therapy to Surfside
Just 72 hours after part of an oceanfront condo collapsed in Surfside, members of the Homefront Command of the Israel Defense Forces were on their way to assist search and rescue efforts.
Not only did they bring physics and engineering specialists to expertly dig through rubble, but they also offered tools to help families cope with unprecedented trauma of what may be the deadliest accidental building collapse in American history.
A team of 11 search-and-rescue experts flew out Saturday afternoon after Gov. Ron DeSantis and Miami-Dade County Mayor Daniella Levine Cava accepted help from Maor Elbaz-Starinsky — the newly appointed Israel consul general from Miami.
Yuval Klein, an officer in the search and rescue unit of the Israel Defense Forces, told the Miami Herald that his team contributed several new techniques to the effort, including conducting extremely detailed interviews with family members of those still missing.
Read More: Miami Herald