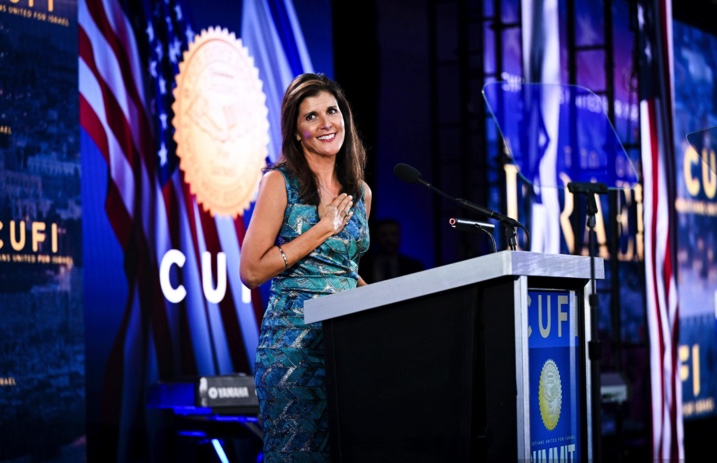 In The News
Nikki Haley teases White House run in speech to pro-Israel group
Former U.S. Ambassador to the U.N. Nikki Haley teased a potential run for the White House in 2024 in a speech on Monday at a gathering hosted by Christians United for Israel just outside of Washington, D.C.
Speaking about the possibility of a new Iran deal at the group's annual summit, Haley, the Republican former governor of South Carolina, said, with a grin and a wink, "If this president signs any sort of deal, I'll make you a promise, the next president will shred it on her first day in office" (formatting from a pre-delivery copy of Haley's speech obtained by Jewish Insider).
Haley's comments were met with loud cheers and a standing ovation from an audience of more than 1,000. "Just saying, sometimes it takes a woman," she quipped following the applause, deviating from the prepared remarks.
Haley has long been thought to have presidential ambitions, and said earlier this month in Iowa — a frequent destination for presidential hopefuls — that she would run for president in 2024 "if there's a place for me."
Read More: Jewish Insider