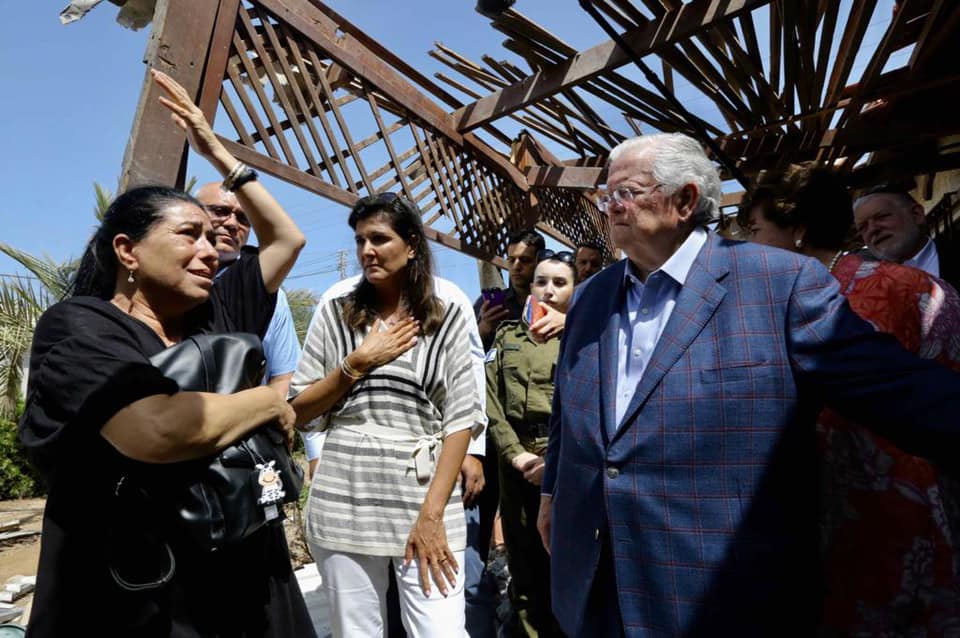 In The News
Nikki Haley: 'Israelis deserve to be safe in their homes'
06/13/2021
Former US Ambassador to the United Nations Nikki Haley spent Sunday in southern Israel, where she witnessed first hand the destruction caused from the recent Hamas war.
"Israelis have a right to defend themselves," she said during a visit to one Ashkelon home. "We will make sure we are loud about what the root cause of this [war] is. Israelis deserve to be safe in their homes."
Haley arrived in the country on Friday, spending Shabbat in Jerusalem, including a visit to the Western Wall.
"No matter the challenges, the people of Israel always celebrate life and thank God for their blessings," Haley tweeted Saturday with a picture of herself praying at the Kotel. "It's humbling to join them again in prayer at such a holy place."
Read More: Jerusalem Post