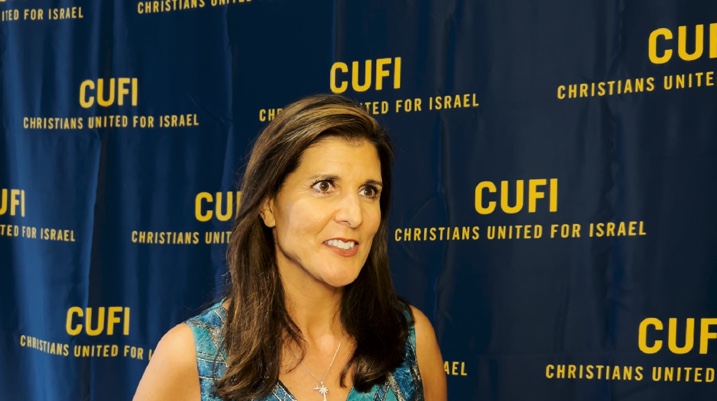 In The News
Nikki Haley: Biden's push for new Iran Deal will 'come back to bite' the US, Israel if not faced with strength
EXCLUSIVE: ARLINGTON, Va., – Former U.S. Ambassador to the U.N. Nikki Haley is warning that the Biden administration must step up and hit Iran back with strength, instead of fostering a new nuclear deal, or else the United States and its allies will face long term consequences.
Haley spoke exclusively with Fox News Digital before her keynote address at the Christians United for Israel (CUFI) 2022 Washington Summit in Arlington, Virginia. The Christian organization, which boasts over 10 million members, is focused on defending Israel and fighting anti-Semitism across the country.
The former ambassador called Biden's recent trip to Israel and Saudi Arabia "unfortunate" because of the president's "disconnect with Iran."
"Well, I think it's unfortunate because when you go and you take an international trip, you want to have something that you can bring back. And I think when you look at his trip to Israel, while I think there were some things he did well, you know, in talking about our friendship with Israel and the things we wanted to do, I think the unfortunate part was, you know, when he was sitting there with Prime Minister Lapid, he talked about the fact that, you know, there was clearly a disconnect on Iran," explained Haley.
Read More: Fox News