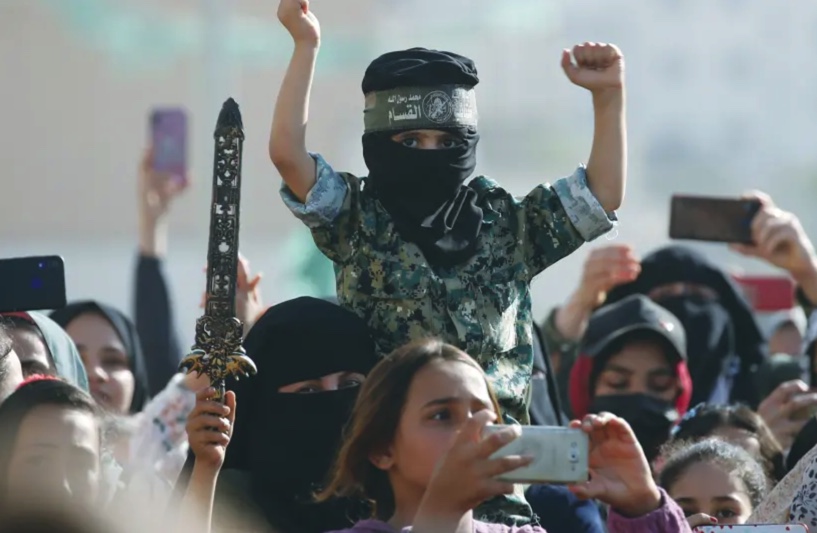 In The News
NGOs call on US aid group to stop funding use of Palestinian child soldiers
The Coalition to Save Palestinian Child Soldiers called on CAF (Charities Aid Foundation) America to stop providing funds to Palestinian NGOs like "Defense for Children International Palestine" (DCI-P) due to its ties to the Popular Front for the Liberation of Palestine (PFLP), which has been documented as using child soldiers.
The coalition is asking the public to email CAF with a request to stop funding such organizations as part of Palestinian Child Soldier Week which is observed from February 7-13. The campaign aims to raise awareness about the plight of Palestinian child soldiers and pressure offending organizations to stop their abuses.
"CAF America must stop providing a financial platform to NGOs affiliated with terrorist groups exploiting Palestinian children," wrote the coalition on the campaign's website.
"These organizations that profit from private money funneled through CAF America, exploit children for political purposes. CAF America provides, by association, a financial safe haven for 'retired' PFLP and Hamas terrorists. They are guilty by omission, affiliation and direct action in the incitement to violence, recruitment and training of Palestinian children for military purposes."
The coalition called the funding from CAF an "essential part in the upkeep of the brutal, systemic use of Palestinian children by terrorist organizations in the Levant."
Read More: The Jerusalem Post