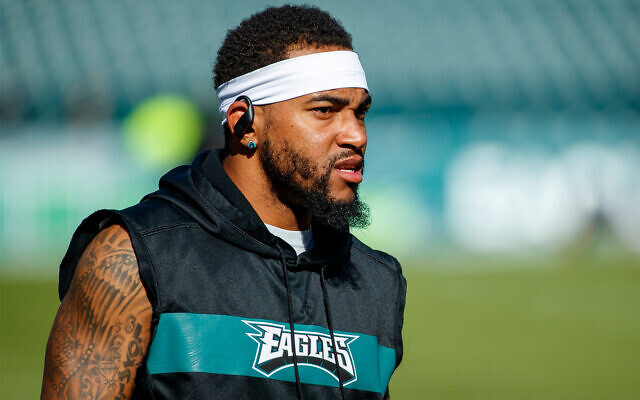 Antisemitism
NFL Star Apologizes for Posting Anti-Semitic Quotes Attributed to Hitler
Philadelphia Eagles wide receiver DeSean Jackson apologized on Tuesday after backlash for sharing anti-Semitic posts on social media over the weekend.
"My post was definitely not intended for anybody of any race to feel any type of way, especially the Jewish community," Jackson said in a video he posted on Instagram on Tuesday.
"I post things on my story all the time, and just probably never should have posted anything Hitler did, because Hitler was a bad person, and I know that," he said.
He also wrote in a post on Tuesday evening: "I unintentionally hurt the Jewish community… and for that I am sorry."
"I will fully educate myself and work with local and national organizations to be more informed and make a difference in our community," he wrote.
Jackson has over 1.4 million followers on the network. The inflammatory posts were part of his "story" on the platform, meaning they were temporary posts that disappear after 24 hours, and are no longer visible.
One of the two Hitler quotes posted by Jackson Monday accused "white Jews" of having a "plan for world domination." The quotes are said to be Hitler's justification for the mass murder of Jews in Europe.
Read More: Times of Israel