US-Israel Relationship
New York Sen. Charles Schumer Predicts 'Unanimous' Support in US Congress For Taylor Force Act Targeting PA Terror Payments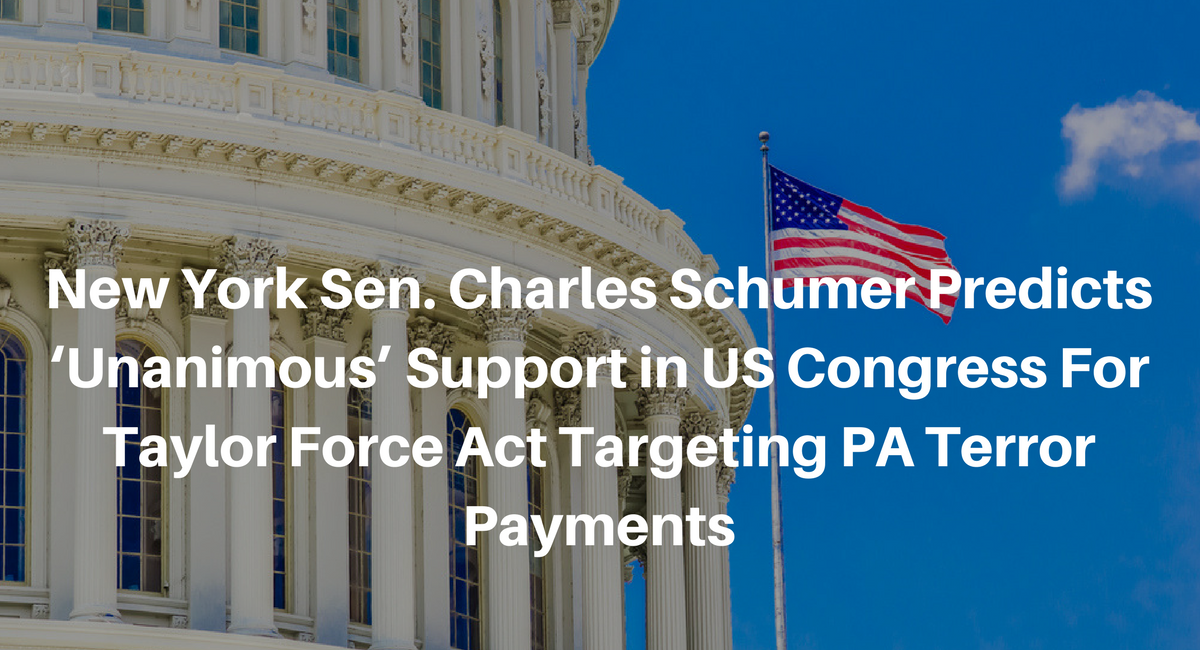 US Senate Minority Leader Charles Schumer (D-NY) has told an audience in New York that he expects new legislation targeting Palestinian Authority payments to terrorists to pass with overwhelming bipartisan support.
"The House could pass this bill by unanimous consent," Schumer said at a Sunday breakfast meeting of the Jewish Community Relations Council in New York City, in reference to the Taylor Force Act, which requires the PA to repeal its laws granting so-called "martyr payments" to convicted Palestinian terrorists and their families. The repeal would be a condition for receiving aid from the US, the PA's single largest donor.
"I've checked with every Democratic senator," Schumer continued. "Not a single Democrat would block it."
Schumer promised that the legislation – which passed the Senate Foreign Relations Committee last August, followed by approval from the House Foreign Affairs Committee in December 2017 – would pass "very, very soon."
"As minority leader, I'm doing everything I can to pass it," the veteran New York senator said to applause.
Named in memory of Taylor Force — a former American army officer stabbed to death by a Palestinian assailant in Tel Aviv in March 2016 — the legislation prevents the transfer of funds "that directly benefit the Palestinian Authority" for a six-year period beginning in 2018 unless the PA ends its so-called "martyr payments" policy.
The PA spent $355 million on the payments in 2017. Meanwhile, the US provided over $700 million in indirect aid to the PA and the Palestinian refugee agency UNRWA in 2016.
A parallel bill that would deduct terrorist payments from money collected by Israel on behalf of the PA is currently making its way through the Israeli Knesset.
Read More: Algeminer