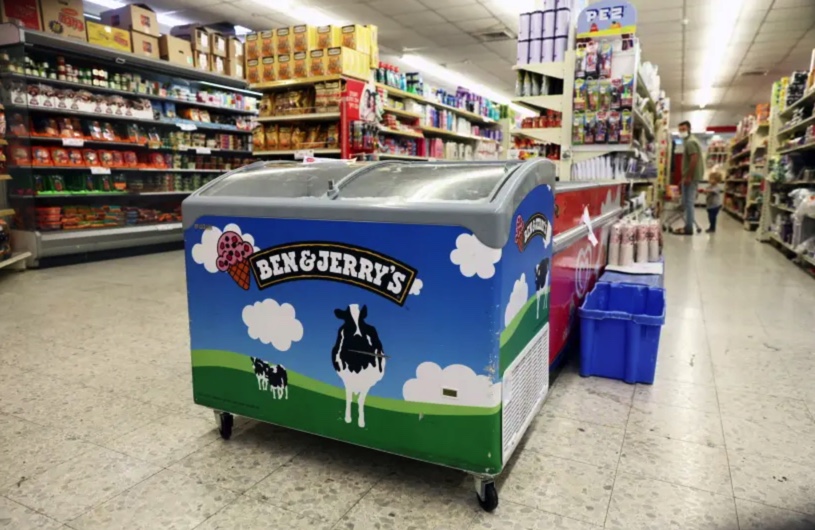 In The News
New York pension fund joins exit from Unilever over Israel restrictions
New York's $268 billion state pension fund on Thursday became the latest to restrict its holdings in Unilever Plc (ULVR.L)in response to sales limits imposed by the company's Ben & Jerry's ice cream brand in the West Bank.
In a statement sent by a spokesman, New York State Comptroller Thomas DiNapoli said a review found the company and its subsidiary "engaged in BDS activities," referring to the "Boycott Divestment Sanctions" movement that seeks to isolate Israel over its treatment of the Palestinians.
The New York State Common Retirement Fund has total Unilever equity of $111 million, the spokesman said. The fund is the third-largest US public pension fund.
Foreign Minister Yair Lapid thanked the state "for agreeing to our request to pull $111 million from its investment in Ben & Jerry's because of their boycott of Israel.
"We will continue to fight against BDS and antisemitism wherever it pops up and without hesitation."