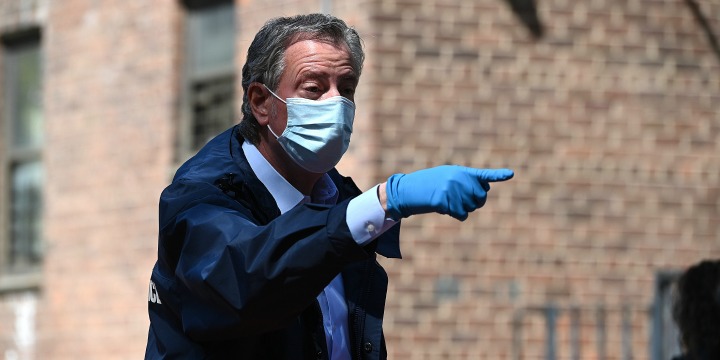 Antisemitism
New York Mayor de Blasio Blasted for Singling Out City's Jews Over Alleged Violations of Coronavirus Restrictions
New York Mayor Bill de Blasio is facing heavy criticism after he attacked his city's Jewish community for allegedly violating coronavirus-related restrictions on public gatherings.
In a tweet issued on Tuesday night, de Blasio said, "My message to the Jewish community, and all communities, is this simple: the time for warnings has passed. I have instructed the NYPD to proceed immediately to summons or even arrest those who gather in large groups."
"This is about stopping this disease and saving lives. Period," he added.
De Blasio's tweet stemmed from an event earlier on Tuesday — a gathering of Hasidic Jews in Brooklyn's Williamsburg neighborhood for a public funeral honoring the late Rabbi Chaim Mertz. According to Satmar Headquarters, the funeral was approved by municipal authorities and the New York City Police Department (NYPD). No one was arrested at the event.
De Blasio reportedly went to the scene personally in an attempt to get the mourners to disperse.
He later tweeted, "Something absolutely unacceptable happened in Williamsburg tonite: a large funeral gathering in the middle of this pandemic. When I heard, I went there myself to ensure the crowd was dispersed."
Read More: Algemeiner