Boycott, Divestment, Sanctions (BDS)
New York City mayor calls BDS 'unacceptable' at anti-Semitic rally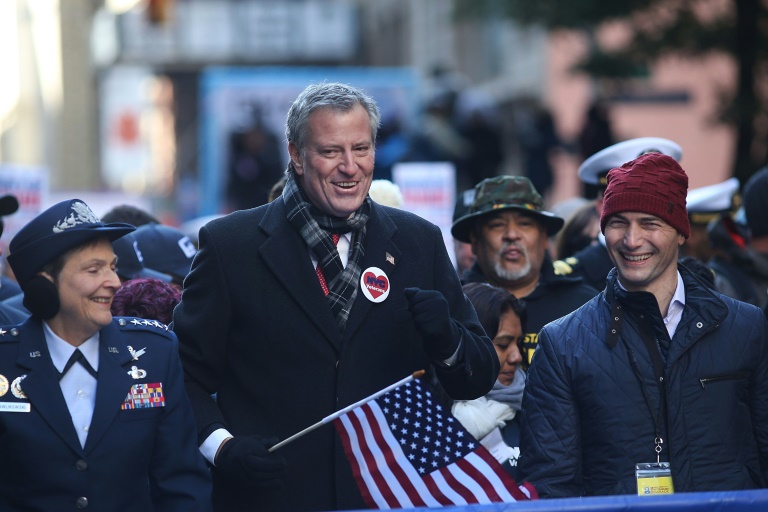 New York City Mayor Bill de Blasio stressed on Thursday the importance of combatting anti-Semitism and slammed the Israel Boycot, Divestments, and Sanctions (BDS) movement as an "unacceptable" affront to Israel's right to exist.
"Maybe some people don't realize it, but when they support the BDS movement, they are affronting the right of Israel to exist and that is unacceptable," de Blasio said, according to Israel's Arutz Sheva (7) News.
The BDS movement attempts to put political and economic pressure on Israel through various boycotts in order to purportedly compel the Jewish State to conform with international law.
The New York mayor was speaking at a synagogue in Brooklyn after the NYPD Chief of Patrol Rodney Harrison said that anti-Semitism has contributed to a spike in hate crimes around the city.
De Blasio promised to act tough on anti-Semitic crimes.
"To anyone who has hatred in their heart, and they're thinking of going out and scrawling something on a subway or a front door, they're thinking of attacking an individual because of what they're wearing or because of the language they speak — if you do that, we will find you, we will arrest you and you will go to prison, period," he added.
Anti-Semitic acts in the United States have risen sharply in recent years, ADL figures show.
Just in December, 2018 there were a number of anti-Semitic vandalism incidents, that included swastikas, WP ("white power") and even in one instance a message to "Kill all Jews" graffitied inside a New York City synagogue.
De Blasio told an audience at the Kingsway Jewish Center that anti-Semitism is "alive and well in the world," according to the New York Post. "Something is wrong and it must be addressed," he said at the city-sponsored rally against anti-Semitism.
Read More: I-24