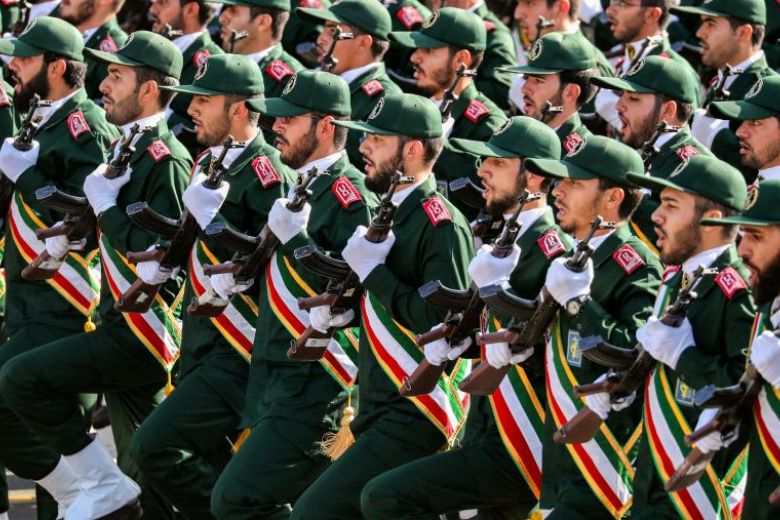 Terrorism
New US State Department Report Highlights Iran's Terror Footprint, From Gaza to Pakistan
Iran's terror footprint extended across the Middle East from the Gaza Strip to Pakistan during 2019, the US State Department said on Wednesday, as it published its annual list of country-by-country reports on terrorism.
Examining the twin threats posed by Tehran-backed terrorist groups on Israel's northern border with Lebanon and its southern border with the Hamas-ruled Gaza Strip, the report emphasized that Iranian military and logistical support had continued apace.
"Since the end of the 2006 Israeli-Hezbollah conflict, Iran has supplied Hezbollah with thousands of rockets, missiles, and small arms in direct violation of UN Security Council Resolution 1701," the report noted in its overview of the continuing threat posed to Israel by the Shi'a terrorist group, which has effectively controlled Lebanon's government since January. Resolution 1701 demands the disarming and dismantling of paramilitary groups in Lebanon.
The report added that "Israeli security officials and politicians expressed concerns that Iran was supplying Hezbollah with advanced weapons systems and technologies, as well as assisting the group in creating infrastructure that would permit it to indigenously produce rockets and missiles to threaten Israel from Lebanon and Syria."
Iran also provided support to Hamas and other Palestinian terrorist groups, including Palestine Islamic Jihad (PIJ) and the Popular Front for the Liberation of Palestine-General Command (PFLP-GC).
Read More: Algemeiner