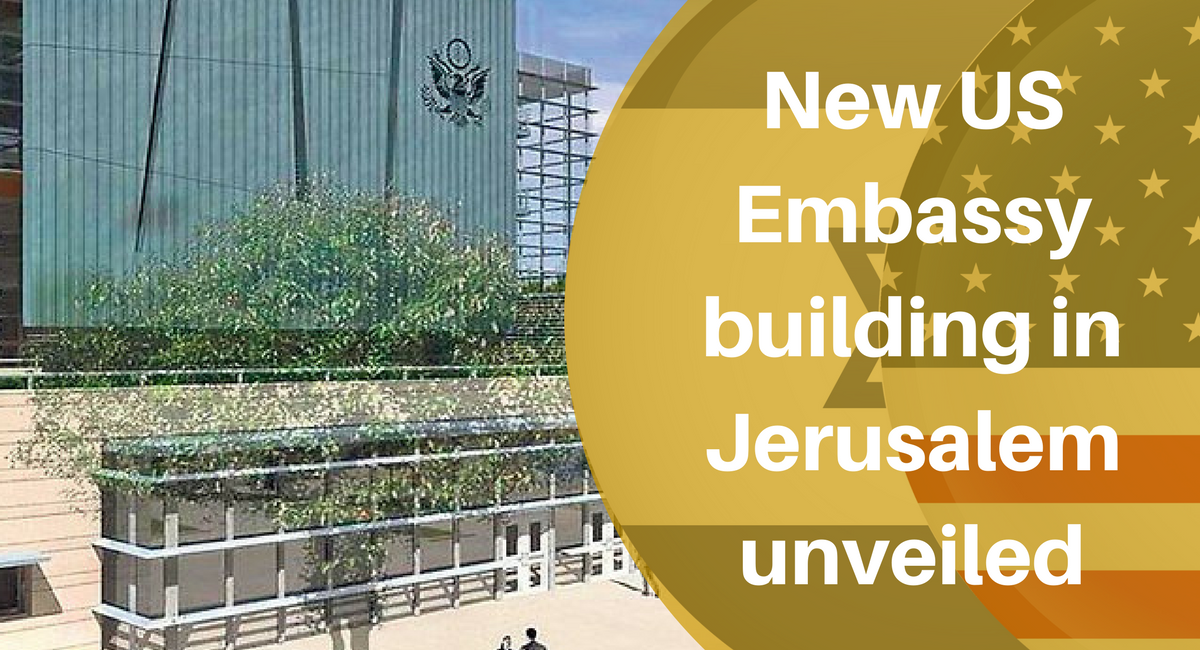 Jerusalem
New US Embassy building in Jerusalem unveiled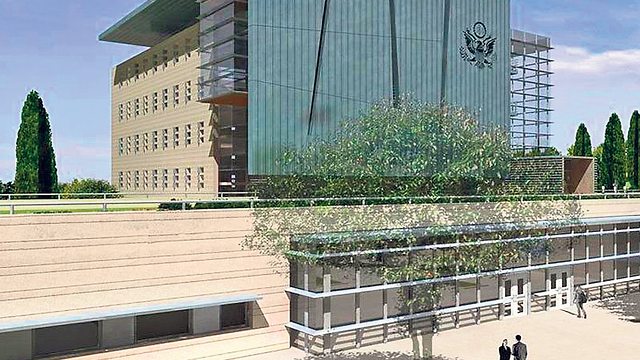 While the new American Embassy in Jerusalem is expected to be inaugurated next week, the road to the diplomatic mission actually beginning operations is still a ways off.
The current move, then, is mostly symbolic, including a changing of a sign and the move of the ambassador and his secretary, and possibly a visit from US President Donald Trump, who decided on the move to begin with.
The capital's American consulate stretches across 6,000 square meters of actual construction, with rights to up to 25,000 square meters—rights that will be realized in full over the next six years to create the new embassy complex.
In honor of the impending move, fitting works were carried out on the existing structure, including interior changes in how spaces are organized and improving security measures in entrances and fences. According to the plan, a perimeter wall more than three meters high will be built and an escape route will be paved. A basement—which has thus far remained locked—will be put to use and an opulent, high-end chamber and office will be built for the ambassador. The construction of the wall is not a declaratory move, as until work on it is completed the mission will be an embassy in name alone. Moreover, even following the festive inauguration ceremony, the US ambassador will only be able to make limited use of the complex—using it for meetings and daily activities, but not residing there permanently. In the second phase, set to be carried out over the next three years, floors will be added to the structure as well as a new building that will house embassy employees coming in from Tel Aviv. At the same time, the embassy reached out to a Jerusalem realtor to help it locate properties for rent, in order to move various other units to the capital as well.
An embassy building on the ground of the nearby Diplomat Hotel will only be built in the future, explained architect Amir Mann of the Amir Mann / Ami Shinar Architects & Planners firm. Mann served as the head of the planning team for the consulate complex.