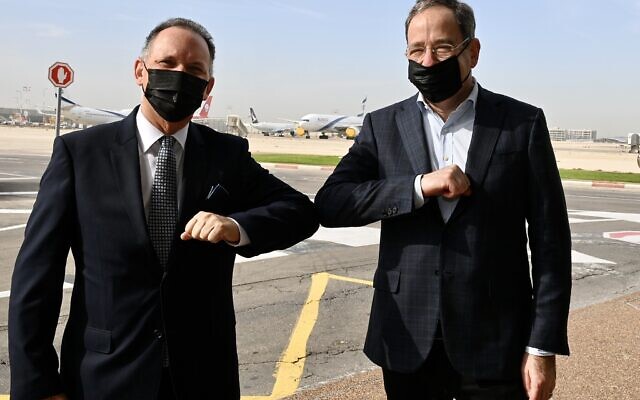 In The News
New US ambassador lands in Israel, heads straight to quarantine at home in Jerusalem
New US ambassador to Israel Thomas Nides landed at Ben Gurion Airport Monday morning, then headed to his new home in Jerusalem for three days of quarantine — in line with new regulations to curb the spread of the Omicron variant of coronavirus.
In a video recorded hours after he landed, Nides spoke about his first trip to Israel as a 15-year-old, calling it "a dream come true."
"The bonds between our two countries, as President [Joe] Biden has said, are unbreakable," Nides continued. "There is no greater privilege than what I have been asked to do, to represent the United States of America to the State of Israel."
Nides was received at the airport by the US Embassy Deputy Chief of Mission Jonathan Shrier, and Gil Haskel, the Foreign Ministry's chief of protocol.
Shrier signed a transfer of authority certificate to the new envoy.
Read More: Times of Israel