Israeli Technology
New laser solution could slow spread of forest fires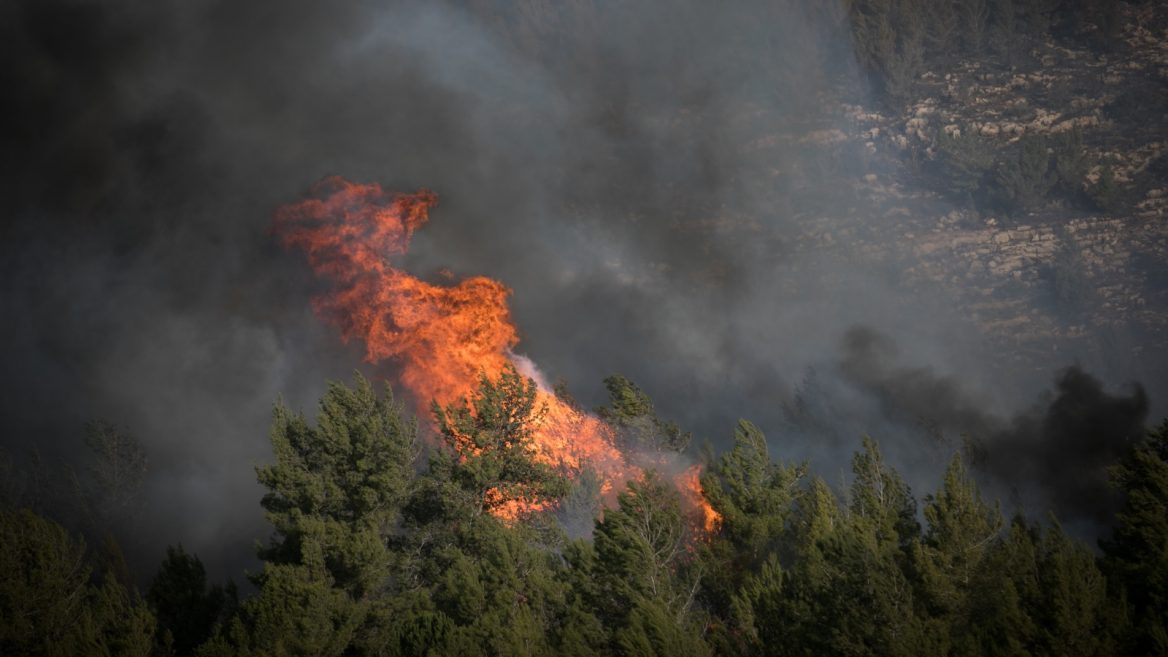 Aggressive wildfires are rampaging through many countries this summer, bringing death and destruction in their wake. In California alone, firefighters are scrambling to control 18 separate blazes.
Texas, Oregon, Florida, New Jersey, as well as Canada, Greece, India, Mexico, Portugal, Spain, Sweden and the UK are among other areas battling massive forest fires, a phenomenon experts expect will only increase due to climate change.
It was the massive forest fires in Israel over the past several years that gave electro-optics physicist Daniel Leigh the idea of using algorithm-controlled laser beams from helicopters or trucks to zap leaves, thin branches and pine needles off treetops in the path of fire. The flames are forced downward, where they can be more easily controlled by conventional methods.
Leigh explains that leafy treetops provide a highly combustible smorgasbord for hungry forest fires. Fanned by extreme wind and weather conditions, a forest fire that rises to the treetops spreads out of control in the blink of an eye.
When Leigh shared his idea with ecologist Zvika Avni, former chief of the Keren Kayemeth LeIsrael-Jewish National Fund (KKL-JNF) Forestry Department, Avni agreed to be the ecology and the wildfire fighting specialist for Leigh's startup, Fighting Treetop Fire (FTF).
Founded in 2012 and bootstrapped by Leigh, FTF developed its laser technology in consultation with Hebrew University academics and with professionals. Several years later, management consultant Noach Cholev joined as a cofounder.
The company of four is now in the engineering, modeling and testing phase. It's not yet clear when the technology will reach the market. This depends on finding a strategic partner.