Israeli Society
New 'Jerusalem' neighborhood of Guatemala rises from ashes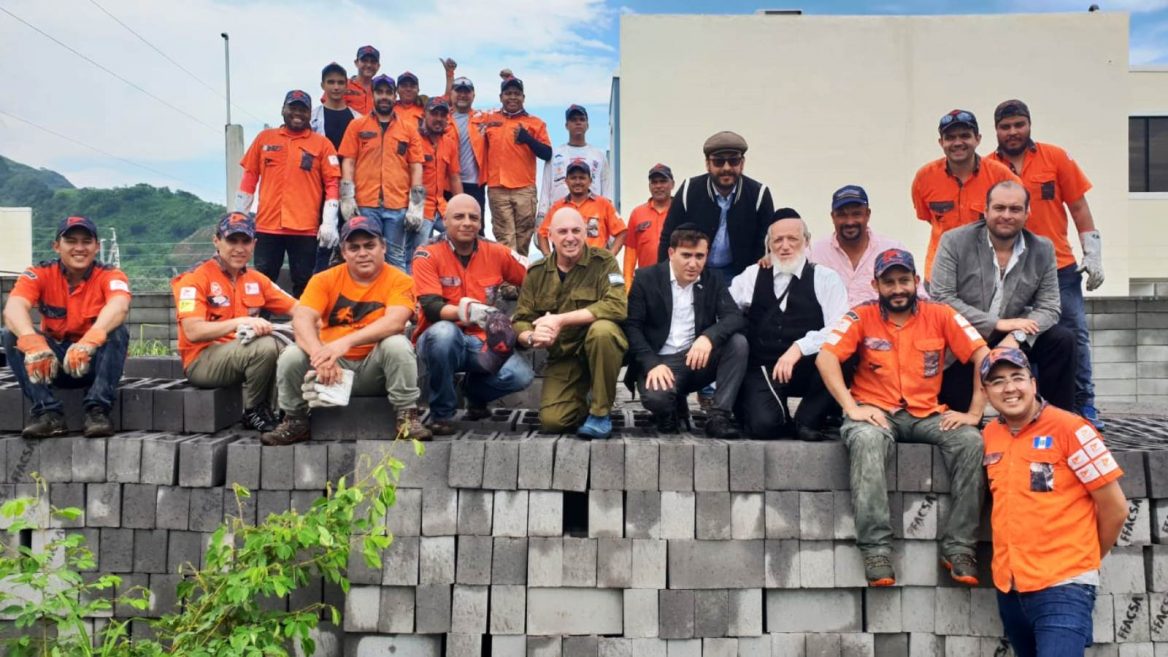 Thousands of Guatemalans lost their homes to the Volcán de Fuego ("Volcano of Fire") in early June. One hundred new houses for refugees are now being built thanks to a charitable initiative spearheaded by the Central American country's rabbi in his capacity as head of the Guatemalan branch of Israeli search-and-rescue and victim identification organization ZAKA.
The choice of name does not reflect the religion of the residents – Guatemala is a predominantly Catholic country of about 17 million citizens – but rather celebrates the longstanding friendship between the two countries and the recent move of the Guatemalan Embassy to Israel's capital city, says Rabbi Yosef Garmon.
"Guatemala returned its embassy to Jerusalem and we want to bring Jerusalem to Guatemala," Garmon tells ISRAEL21c.
Coincidentally born in Jerusalem (Israel, that is) Garmon has been leading the community of about 1,000 Jews in Guatemala for more than three years.
Five months before the volcano erupted, ZAKA officials from Israel had come to train a local crew of 45 volunteers from the local Jewish community and local emergency services organizations in performing search and rescue.
Under Garmon's direction, this crew was therefore ready to help immediately when disaster struck on June 3. In addition, Israeli NGO IsraAID came to help and the Israeli government sent an emergency medical team to Guatemala to treat injured victims of the powerful volcano.