Boycott, Divestment, Sanctions (BDS)
New Jersey fails to enforce anti-BDS law with Danish bank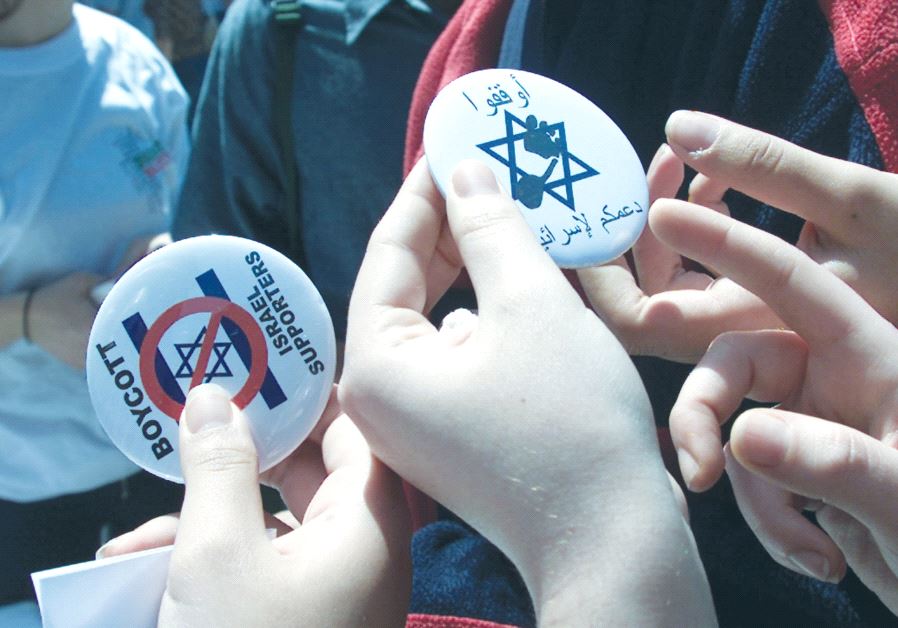 The State of New Jersey has come under fire for allegedly not punishing a giant Danish bank that engages in anti-Israel economic activity.
Danske Bank, the largest bank in the Scandinavian country, is blacklisted by New York State for violating its anti-BDS law shielding Israel from economic warfare. An intense row over whether Danske – a financial institution that seeks to aid its clients in Iran – is in violation of New Jersey's 2016 anti-BDS law unfolded in August.
Marc Greendorfer, an attorney and founder of the Zachor Legal Institute, told The Jerusalem Post by email this week that New Jersey "has investments in Danske Bank, but the state refuses to divest from Danske even though under the New Jersey law, there is no question that Danske qualifies as a company that is boycotting Israel (and is thus subject to divestiture by the state)."
The Zachor Legal Institute is a legal think tank and advocacy organization that combats BDS.
Danske, with a customer base of over 3.5 million, blacklisted two Israeli defense companies – Aryt Industries and Elbit Systems – from its customers' investments.
A nine-page, unpublished report from a private research organization on the bank's investment policies and relations with Israel concluded that "Danske was never legally required to divest from any Israeli company… Dankse's alignment with a specific political agenda concerning Israel reveals Danske's intentions to penalize the State of Israel to create an environment of political duress to influence Israeli state policy."
Critics assert that Christopher McDonough, the director of the Division of Investment with New Jersey's Department of the Treasury, has not enforced the anti-BDS law and permitted a former Swedish-owned company, ISS-Ethix, a provider of corporate governance services with a long-standing bias against Israel, to insulate Danske from punitive measures.
Read More: J Post