Israeli Technology
New Israeli technology can now freeze cancer cells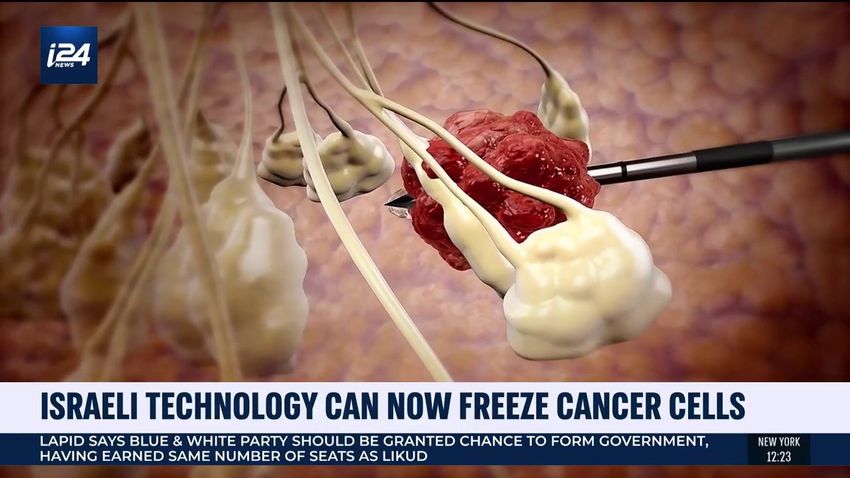 An Israeli company based in the northern coastal city of Ceasarea has developed a revolutionary minimal technique to freeze cancerous tumors that only requires a local anesthetic.
It is already treating thousands of women with breast cancer worldwide within hospitals and doctors' offices, including in Japan, Ausralia, Germany and Spain. A clinical trial is currently being performed in the United States.
Vice President of Icecure Medical Elizabeth Sadka explains that the method is meant "to replace the surgery for a specific population that we can offer to treat in a minimal invasive operation."
A solution at a temperature of -274 degrees Fahrenheit is injected into the cancerous tumor to freeze it, rendering it inactive and enabling the body to dispense with it as it does with other dead cells naturally within a few weeks.
Only a minimal scar remains in the tissue while no other trace is left on the remainder of the body or organs.
Most patients can be treated within one hour and in some cases even within just ten to fifteen minutes, allowing them to go home the same day or the following day.
Read More: i24news