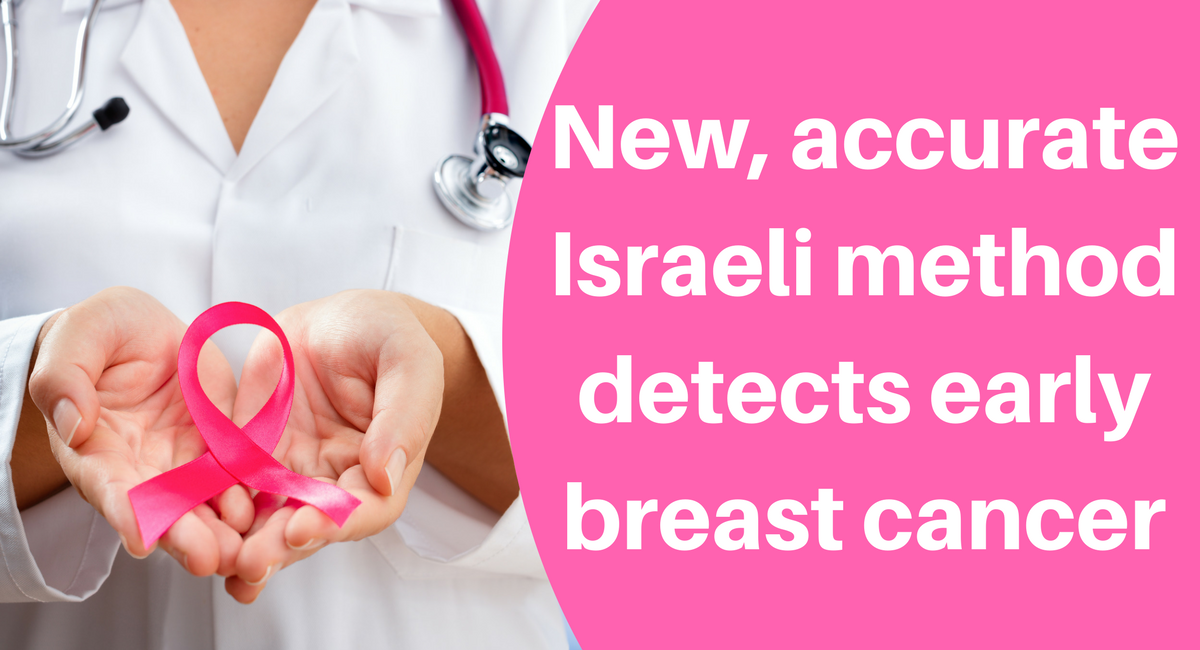 Israeli Technology
New, accurate Israeli method detects early breast cancer Researchers at Ben-Gurion University of the Negev and Soroka University Medical Center in Beersheva announced the development of a new and accurate method of screening for early breast cancer, using inexpensive technology for breath and urine analysis. 
The team of Israeli researchers used two different "electronic nose" gas sensors for breath, along with gas-chromatography mass spectrometry to isolate relevant data and more accurately identify breast-cancer biomarkers, Ben-Gurion University announced.
In their study, published in Computers in Biology and Medicine, the researchers were able to detect breast cancer with more than 95 percent average accuracy using two different electronic noses (e-noses) that identified unique breath patterns in women with breast cancer.
In addition, the researchers said their revamped statistical analyses of urine samples submitted both by healthy patients and those diagnosed with breast cancer yielded 85 percent average accuracy.
"Breast cancer survival is strongly tied to the sensitivity of tumor detection; accurate methods for detecting smaller, earlier tumors remains a priority," says Prof. Yehuda Zeiri, a member of Ben-Gurion University's Department of Biomedical Engineering who contributed to the study. "Our new approach utilizing urine and exhaled breath samples, analyzed with inexpensive, commercially available systems, is noninvasive, accessible and may be easily implemented in a variety of settings."
Affecting 1 in 8 women
According to the World Health Organization, breast cancer is the most commonly diagnosed cancer among women worldwide and affects one in eight women in the United States. It is the second leading cause of cancer death among women.
Though mammography screenings are proven to significantly reduce breast-cancer mortality, they are not always able to detect small tumors in dense breast tissue, the researchers said. In fact, typical mammography sensitivity, which is 75% to 85% accurate, decreases to 30% to 50% accuracy in women with dense breast tissue.
Diagnostic imaging detection currently used for smaller tumors has significant drawbacks, the researchers said. Dual-energy digital mammography is effective but increases radiation exposure, and magnetic resonance imaging (MRI) is expensive. Other methods like biopsies and serum biomarker identification are invasive, equipment-intensive and require significant expertise, they said.
Read More: Israel21c