United Nations (UN)
Netanyahu: U.N. set new hypocrisy record with Israeli war crimes allegation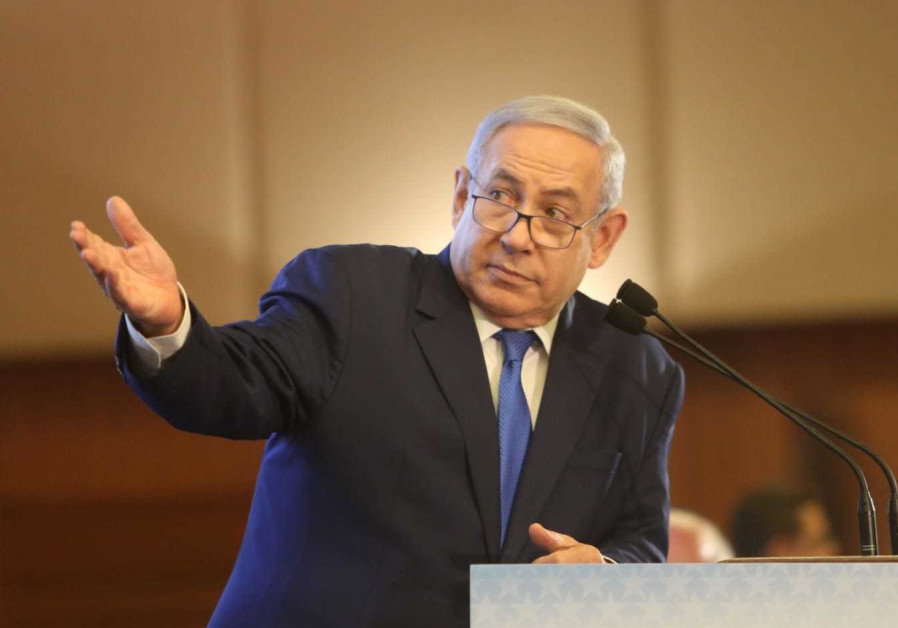 The United Nations has set a new record for hypocrisy and lies with its report that accuses Israel of deliberately shooting children at the Gaza border and possible war crimes, Prime Minister Benjamin Netanyahu said.
"Israel rejects outright the report of the UN Human Rights Council, which sets new records of hypocrisy and lies, out of obsessive hatred of Israel, the only democracy in the Middle East" Netanyahu said.
He spoke after a United Nations Human Rights Council commission of inquiry released a report on the Hamas led border protests, that began on March 30, 2018. Israel has held that Hamas terrorists participate in the protests, which have involved attempted to infiltrate Israel and other violent border attacks. This includes the launching of incendiary devices into Israel, that have burned thousands of daunts of fields and forests.
The Palestinians have claimed that it is peaceful protest and on Thursday,  the UNHRC agreed that weekly and sometimes daily events were largely no-violent.
Netanyahu rejected their conclusions., He that the IDF was responding in self defense to Hamas "which fires rockets at Israeli civilians, launches incendiary devices and carries out terrorist activities during its violent protests by the [border] fence," Netanyahu said.
"Israel will not allow Hamas to harm Israeli sovereignty and its citizens and will protect its right to self-defense," Netanyahu said.
"IDF soldiers will continue to firmly defend Israeli citizens against attacks by Hamas and by Iranian-funded terrorist organizations which have a declared intention to destroy Israel," Netanyahu said.