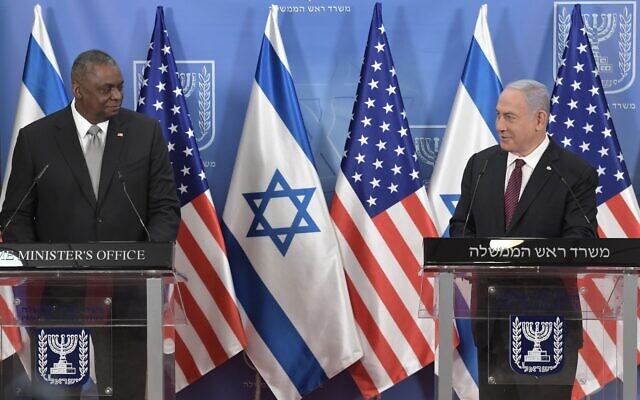 In The News
Netanyahu to US defense secretary: We won't let Iran obtain nukes
04/12/2021
Hosting US Defense Secretary Lloyd Austin at his office in Jerusalem, Prime Minister Benjamin Netanyahu said Monday that Israel and the US agree on never allowing Iran to obtain nuclear weapons.
"As you know, the US-Israel defense partnership has continually expanded over successive administrations and our cooperation is crucial in dealing with the many threats confronting both the United States and Israel," Netanyahu said at a press conference alongside Austin.
"In the Middle East, there is no threat more dangerous, serious and pressing than that posed by the fanatical regime in Iran," said Netanyahu, citing Iran's pursuit of nuclear weapons, arming of terror groups, and calls for Israel's annihilation.
"Mr. Secretary, we both know the horrors of war. We both understand the importance of preventing war. And we both agree that Iran must never possess nuclear weapons. My policy as prime minister of Israel is clear — I will never allow Iran to obtain the nuclear capability to carry out its genocidal goal of eliminating Israel.
Read More: Times of Israel