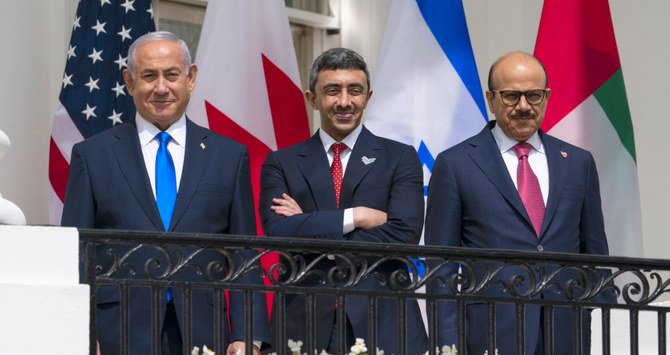 In The News
Netanyahu To Make Official Visit To UAE, Bahrain In Mid-February – Report
01/31/2021
Israel's Prime Minister Benjamin Netanyahu is expected to visit the Arab Gulf next month, making official trips to the United Arab Emirates and Bahrain sometime in mid-February, Israeli broadcaster Channel 13 reported on Sunday.
According to the report, Netanyahu is expected to spend a day in the Emirati capital of Abu Dhabi meeting senior government leaders, then sojourn to Dubai and end his trip in the Bahrain capital of Manama.
The trip, according to Channel 13, is meant to underscore Israel's recent diplomatic successes with its Arab neighbors, while also attempting to enlist its leaders to establish a united front against the US returning to the 2015 Iran nuclear deal.
Netanyahu was originally scheduled to make the trip in November, then postponing two more times in December and January due to Israel's coronavirus pandemic and internal political crises.
The Israeli leader, however, has reportedly visited various capitals in the Gulf in the past, albeit in a more clandestine manner.
Israel, UAE, and Bahrain signed the US-brokered Abraham Accords during a White House ceremony on September 15.
Read More: I24