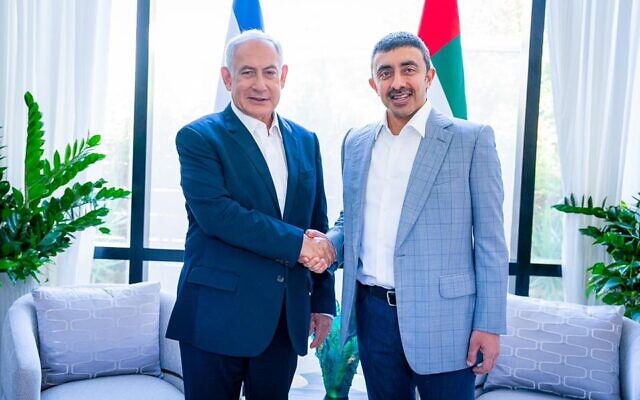 In The News
Netanyahu to make first official trip to UAE, possibly as early as next week
Prime Minister Benjamin Netanyahu is planning his first official visit the United Arab Emirates, his office confirmed on Monday.
The visit could take place as early as next week, though the exact dates and itinerary are still being worked out, sources in the premier's office told The Times of Israel.
The PMO said in a statement that it is in contact with the Emirati government regarding the visit.
On Saturday, UAE President Sheikh Mohamed bin Zayed Al Nahyan called Netanyahu to congratulate him after the swearing-in of the government.
"His Highness expressed his aspirations to further strengthen ties between the two countries across all fields, with a particular focus on matters of development, as well as advance the path of partnership and peace forward for the benefit of peoples of the two nations and the broader region," the official Emirates News Agency (WAM) reported.
Read More: Times of Israel