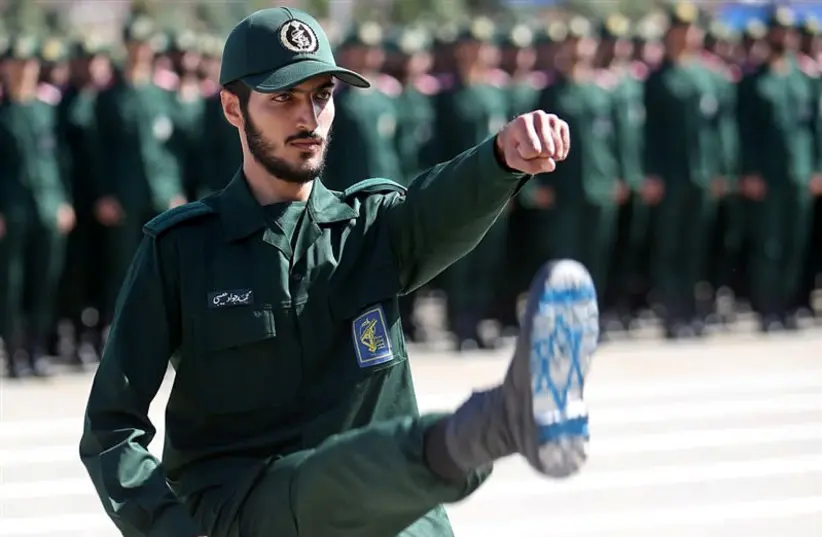 Iran
Netanyahu to Iran: Those Who Threaten Israel Will be Destroyed
Anyone who threatens Israel will himself be threatened, Prime Minister Benjamin Netanyahu warned Iranian Supreme Leader Ali Khaminei via Twitter on Wednesday.
"Khamenei's threats to carry out 'The Final Solution' against Israel bring to mind the Nazi 'Final Solution' plan to annihilate the Jewish People," Netanyahu said. "He should know that any regime that threatens the destruction of the State of Israel faces a similar danger."
Netanyahu's tweet came in response to one from Khamenei, featuring a poster that reads: "Palestine will be free. The final solution. Resistance is referendum."
Khamenei displayed the antisemitic poster in English, Farsi and Arabic on his official homepage.
The picture shows a conquered Jerusalem with photos of the late Islamic Revolutionary Guards Corp Quds Force leader Qasem Soleimani.
Intelligence Services Minister Eli Cohen slammed Khamenei saying that his "boasting" is meant to "distract the Iranian people from the troubles they are in."
According to Cohen, the Iranian leader "knows full well that an attempt to carry out a 'Final Solution' will mean a deadly blow for Iran."
Read More: Jerusalem Post