In The News
Netanyahu threatens war as sirens continue to wail in southern Israel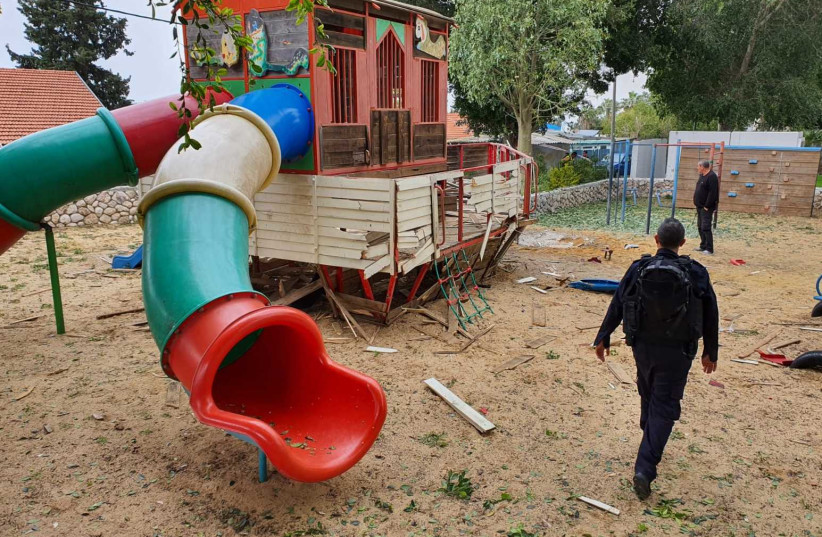 The IDF struck multiple targets belonging to the Palestinian Islamic Jihad (PIJ) on Monday after over 15 rockets were fired from the Gaza Strip towards southern Israel in the second day of violence with the Iranian-backed terror group.The rockets fired on Monday reached the area of Netivot for the first time since the PIJ began firing rockets on Sunday.
In a statement the Israeli military said that fighter jets and helicopters struck Palestinian Islamic Jihad targets across the Gaza Strip, including a military compound in Khan Younis, used for training and the storage of weapons and underground infrastructure.
The
IDF
Spokesperson's Unit said that 12 of the 14 rockets launched in the span of half an hour were successfully intercepted by the Iron Dome missile defense system. Other rockets fell near a playground in the college-town of Sderot as well in a yard of a residential home. There were no reports of physical injuries.The PIJ claimed responsibility for the rocket fire on Monday afternoon, saying that the launches were in response to the killing of two PIJ terrorists in Damascus. "In the Al-Quds Brigades, we confirm that we are ready to confront any aggression and let the enemy know that if it continues, we will respond with full force and might," said the military wing of the terrorist group in a statement.
 Since yesterday, over 60 rockets were fired from Gaza to southern Israel, prompting Prime Minister Benjamin Netanyahu to warn that Israel may launch a broader campaign against Hamas in Gaza if it does not totally stop firing rockets."I am not hurrying into war. I know the price that our soldiers and the families of the fallen pay," Netanyahu, whose brother Yoni was killed in action, said. Still, the prime minister said that if there is no choice: "Woe to Hamas and Islamic Jihad when that day comes! It's their choice."