Syria
Netanyahu in Moscow tells Putin Israel will continue hitting Iran in Syria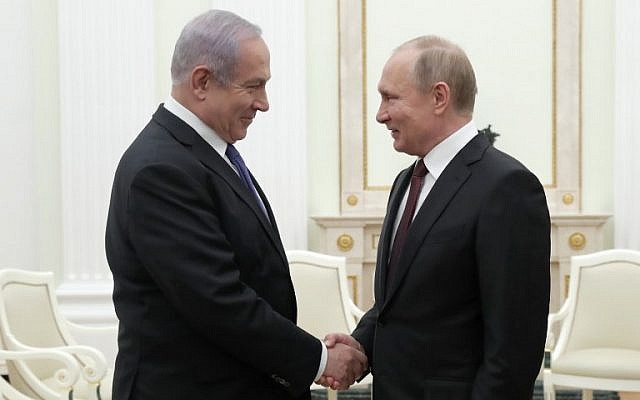 Prime Minister Benjamin Netanyahu told Russian President Vladimir Putin that Israel will continue to take action against Iran in Syria, in the first significant meeting between the two since a major spat developed over a downed spy plane last year.
"The greatest threat to stability and security in the region comes from Iran and its proxies," Netanyahu said. "We are determined to continue our aggressive activity against Iran, which calls for our destruction, and against its attempts to establish itself militarily in Syria."
Israel and Russia have been at odds since September, when Syrian air defenses shot down a Russian reconnaissance plane while aiming at an Israeli jet that was targeting an alleged Iranian installation. The incident, which Moscow blamed Israel for, threatened to hamper Israel's air campaign against Iranian entrenchment in Syria.
Netanyhau had credited his close ties with Putin for the success of a system allowing Israel to carry out strikes in Syria without becoming entangled with Russia, which is allied with Syria's President Bashar Assad, but those ties reportedly took a hit in the wake of the spy plane incident.
On Wednesday, Netanyahu again credited the system in place between Israel and Russia.
"I have counted 11 meetings between us since September 2016," Netanyahu told Putin at the start of the meeting. "The direct link between us is the deconfliction mechanism that prevented conflict between our armies and contributed to security and stability in the region."
Read More: Times of Israel