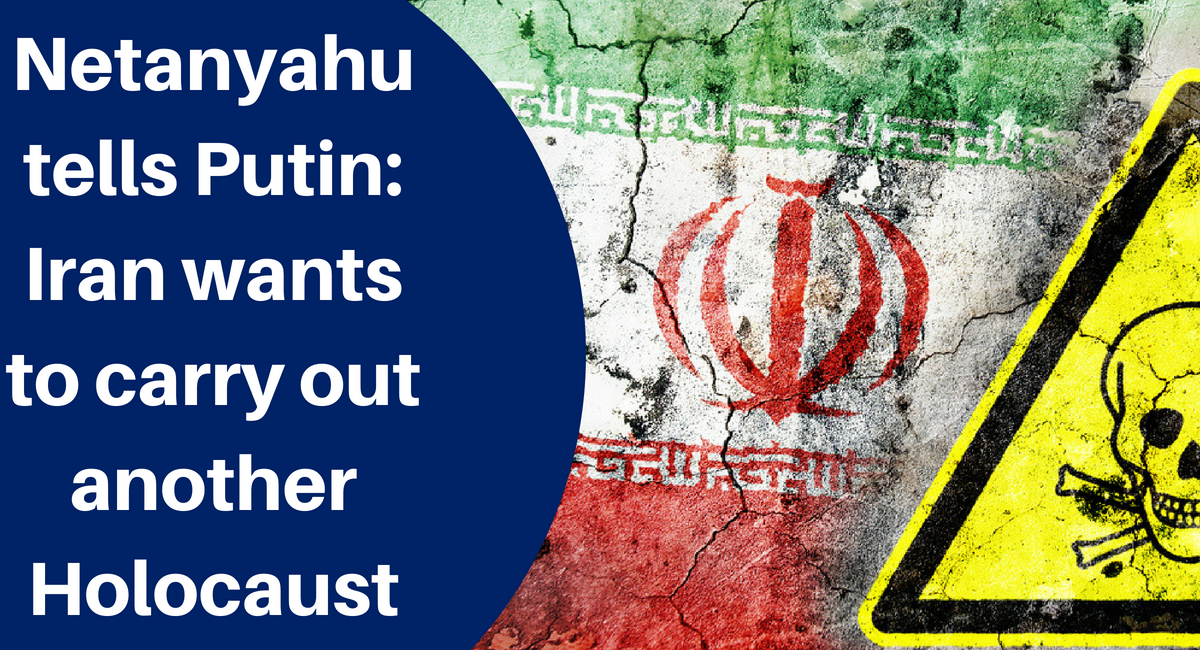 Iran
Netanyahu tells Putin: Iran wants to carry out another Holocaust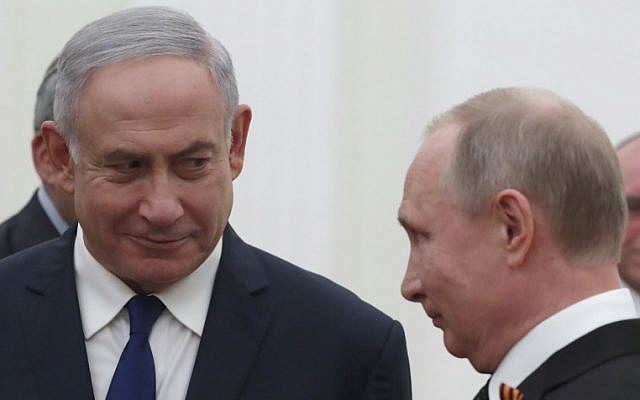 Prime Minister Benjamin Netanyahu told Russian President Vladimir Putin on Wednesday that Iran is seeking to commit another Holocaust by exterminating six million more Jews amid spiraling tensions between Jerusalem and Tehran.
Ahead of talks Wednesday in Moscow, Netanyahu urged that the Middle Eastern regional crisis be resolved in "a responsible manner."
Netanyahu had earlier attended Russia's annual Victory Day Parade, which this year marked 73 years since the Red Army defeat of Nazi Germany. The prime minister was one of two foreign leaders who attended the event, during which the Russian army also showcased military equipment used to defend the regime of Syrian dictator Bashar Assad. The other foreign leader present was Serbian President Aleksandar Vučić.
"We in Israel don't forget for a moment the tremendous sacrifice by the Russian people and the sacrifice of the Red Army in defeating the Nazi monster," Netanyahu said.
"We don't forget the great lesson of the need to face murderous ideology in time. It is hard to believe, but 73 years after the Holocaust there is a country in the Middle East, Iran, that is calling for the destruction of six million Jews.
The meeting with Putin came amid spiraling tensions between Israel and Iran, and the day after US President Donald Trump announced that he was pulling the US out of a landmark nuclear deal with Iran.
"The difference is that today we have a state and I very much appreciate the opportunity to discuss regional problems with you, the attempts as you put it, to resolve the crises, to lift the threats in a prudent and responsible manner," Netanyahu said.
"I am very moved that you invited me to this procession as the prime minister of Israel, as the head of the Jewish state, and that you mentioned the Holocaust of the Jews today. It is another testimony to the deep connection between our two people, and I thank you for that," the prime minister said.