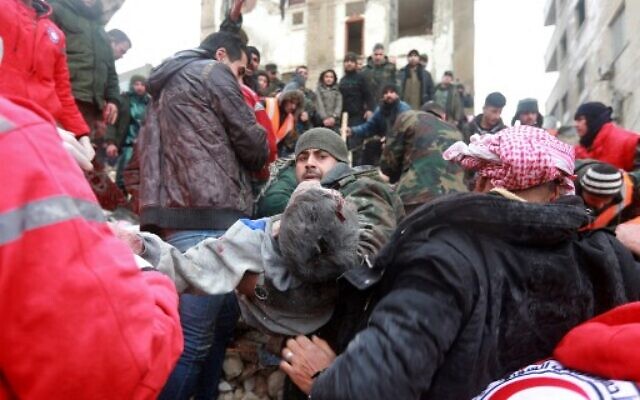 In The News
Netanyahu says Israel will send earthquake relief to Syria as well as Turkey Israel said readying to send tents, medication, blankets; will receive wounded for medical treatment if requested, report says; IDF examining how to send the aid to enemy state
Israel is sending aid to Syria as well as Turkey as they grapple with the aftermath of a devastating earthquake that killed over a thousand people in the region, Prime Minister Benjamin Netanyahu said Monday.
Netanyahu said that Israel had received requests through diplomatic channels to assist in Syria, and that aid would be provided there.
"A request was also received to [provide relief] for the many who were injured in the earthquake in Syria," Netanyahu said, and therefore he has "instructed that this be done."
According to Hebrew-language media reports, the request came via Russia.
The Israeli military and other security bodies were looking into how to provide aid to Syria, sources told The Times of Israel.
Read More: Times of Israel