Hamas
Netanyahu Says Israel Has No Better Friends Than US Christian Zionists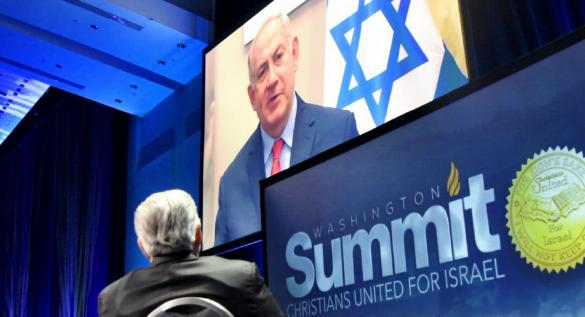 Israeli Prime Minister Benjamin Netanyahu addressed the Christians United For Israel conference Monday, affirming the American Christian Zionists as Israel's best supporters.
Netanyahu addressed the 2017 CUFI summit in Washington, D.C., in a live stream as he was on a diplomatic visit to Budapest, Hungary. He praised Christian evangelicals for their ardent support of Israel. Though Netanyahu has addressed the summit in years past, this year's summit marked the 50th year since the reunification of Jerusalem, which Zionists mark as the year of Jubilee — a divinely appointed time of celebration and rest.
"And you, the supporters of Israel, the many thousands who are in that hall, and the millions, the many millions in the United States and elsewhere, Christian friends of Israel, you are always there for us," Netanyahu said. "We have no better friends on earth than you."
The summit also coincided with current efforts to move the U.S. embassy in Israel from Tel Aviv to Jerusalem, a move that has proved contentious among Palestinian supporters. Netanyahu addressed the issue of the U.S. embassy and of other embassies in Israel, calling once again for the move of embassies to Jerusalem.
"We have a great city called Tel Aviv," Netanyahu said. "Tel Aviv is a cosmopolitan city. It's a city of high tech. It's a city of great energy, commerce, energy, of many things. But Tel Aviv is not Jerusalem. Los Angeles is a great city. Chicago is a great city. But they're not Washington, D.C. The capitol of Israel is Jerusalem, and the embassies of the world should be in Jerusalem."
Read more: The Daily Caller