Israeli Society
Netanyahu praises work of IDF rescue team in Mexico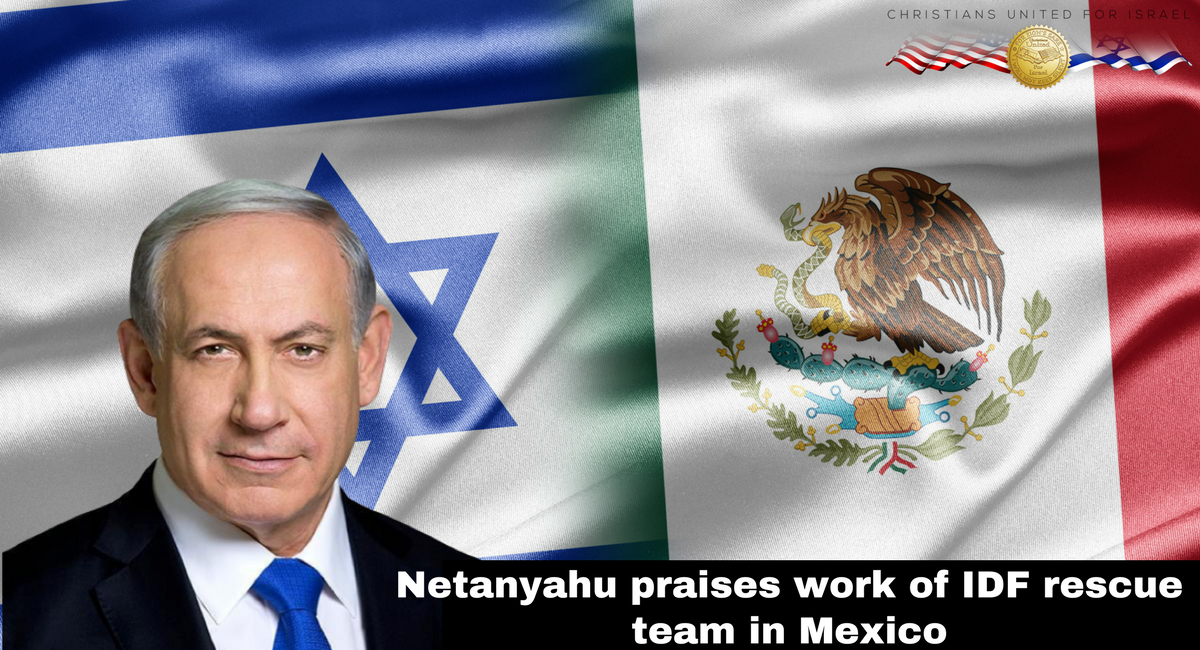 Prime Minister Benjamin Netanyahu on Saturday spoke with the head of the Israeli rescue delegation in Mexico, hours after the country was struck by a second earthquake.
In his phone call with David Mizrachi, the head of the IDF mission, Netanyahu wished the soldiers a happy Jewish new year and said they were doing a "mitzvah" — a good deed — by assisting in the rescue efforts after the first earthquake earlier this week, in which over 300 people were killed.
"You are shining Israel's light in the world, a big light," he said. "It is important from a humanitarian standpoint and also to show the world the true Israel."
"You are making the State of Israel very proud," he said.
In addition to Mizrachi, Netanyahu also spoke with Israel's Ambassador to Mexico Yoni Peled. The two updated Netanyahu on the efforts of the Israeli rescue team.
The 71-member Israeli delegation from the Home Front Command arrived in Mexico on Thursday, some 48 hours after the 7.1-magnitude quake hit. Two Israeli aid organizations — IsraAID and iAid — also sent delegations to help with the search and rescue efforts.
On Friday, the Israeli rescue workers were greeted with spontaneous applause in the streets of a Mexican town, in a show of gratitude for the team's efforts to aid in the search for survivors following a devastating earthquake Tuesday.
In a video published by Channel 2, dozens of individuals, some waving Mexican flags, can be seen cheering the Israeli rescue team as the delegation crosses their path in a town hit by the earthquake.
The Israel Defense Forces said Tuesday that the 71-member delegation was made up of a small search and rescue team, with a majority being engineers who would help assess the structural integrity of buildings in Mexico City and other affected areas.
Locals rescuers said the Israeli teams came with equipment enabling them to detect cell phone signals in the rubble.
Israel did not set up a field hospital yet, but the army has said this could be added in the future.
Israel is often one of the first countries to send humanitarian delegations to countries hit by natural disasters.
Read more: Times of Israel