US-Israel Relationship
Netanyahu praises Nikki Haley for strong defense of Israel at U.N.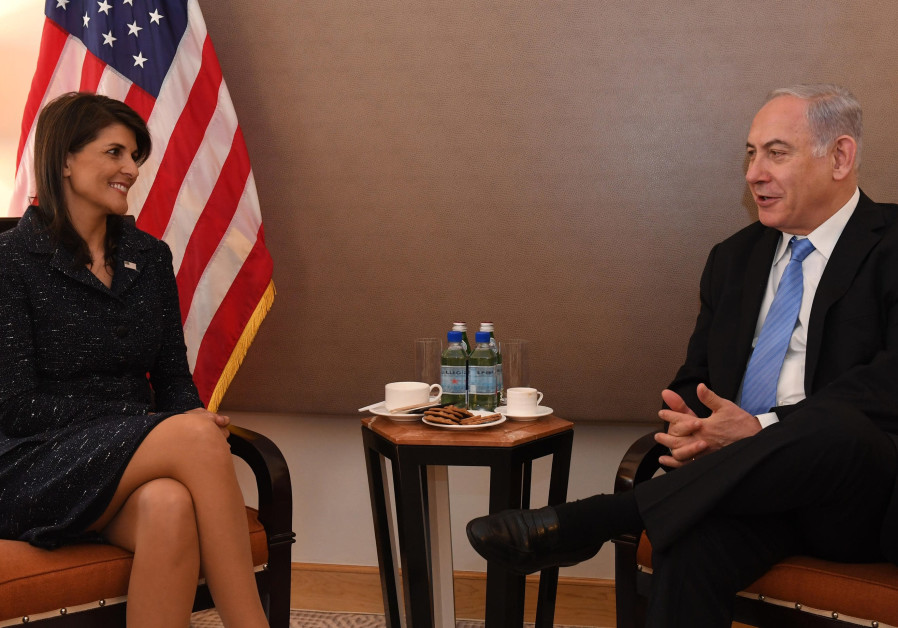 Even before the UN passed a General Assembly condemning Israel for "excessive use of force" in Gaza, Prime Minister Benjamin Netanyahu praised US ambassador Nikki Haley for Wednesday night her spirited defense of Israel in the U.N. and her efforts to get an amendment to the resolution added that would condemn Hamas for violence.
"Israel appreciates the firm support of the Trump administration in Israel at the United Nations and Ambassador Haley's resolute statement today, which exposed the hypocrisy of the bias against Israel at the U.N.," he said in a statement
The U.N. resolution condemning Israel passed by a vote of 120-8, with 45 abstentions. Haley's amendment also passed by a simple majority of 62-58, with 42 abstentions, but because of a procedural ruling that a two-third majority was needed, that amendment was not adopted.
"The unceasing focus of the United Nations in Israel shames the organization, it also diverts attention from other burning issues that require the attention of the international community," Netanyahu said.
Regarding the situation in Gaza, Netanyahu said "Hamas is responsible for the difficult situation there, for the loss of life and suffering resulting from the violent riots it has been waging in recent weeks."
Netanyahu said that Instead of improving the lives of Gaza residents, "Hamas uses the Palestinian population as a human shield in the ongoing war of terror against Israel. President Abbas only exacerbated the humanitarian distress in Gaza by cutting salaries in Gaza and refusing to pay for the electricity supplied to Gaza."
Netanyahu pledged that Israel will continue to defend itself and to protect the security of its citizens, and also said it will "continue to seek ways to improve the humanitarian situation in Gaza."
The prime minister said that the residents of Gaza are not Israel's enemies, only Hamas. He said he will discuss the Gaza situation with US envoys Jared Kushner, Jason Greenblatt and David Friedman when they arrive in Israel next week to discuss the "ways to promote peace between Israel and the Palestinians and between Israel and the Arab world in general."
Read More: J Post