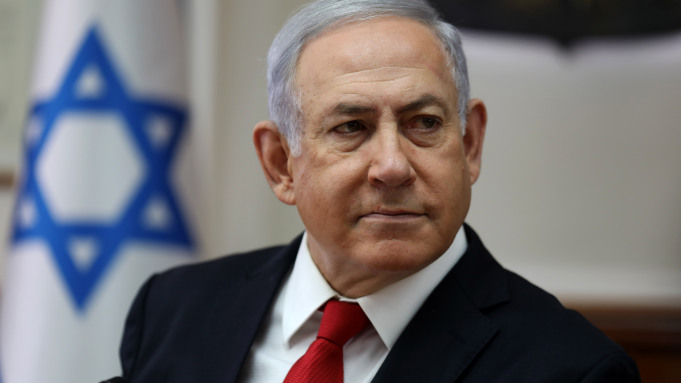 In The News
Netanyahu: Iran Nuclear Agreement Is Worthless, Israel Will Not Rely On Efforts To Return To Deal
02/23/2021
Israel will not rely on efforts to return to a nuclear deal with Iran, Prime Minister Benjamin Netanyahu said Tuesday.
"Israel isn't pinning its hopes on an agreement with an extremist regime like [Iran]," he said at a memorial service for the 1920 Battle of Tel Hai. "We already saw what these agreements are worth… with North Korea."
"With or without an agreement, we will do everything so [Iran isn't] armed with nuclear weapons," he added.
Referring to the story of Purim, which begins on Thursday night, Netanyahu said: "2,500 years ago, a Persian oppressor tried to destroy the Jewish people, and just as he failed then, you will fail today… We didn't make a journey of thousands of years to return to the Land of Israel to allow the delusional ayatollahs' regime to finish the story of the rebirth of the Jewish People."
On Monday, Netanyahu met with Defense Minister Benny Gantz, Foreign Minister Gabi Ashkenazi, IDF Chief of Staff Lt.-Gen. Aviv Kochavi, Mossad Director Yossi Cohen, National Security Adviser Meir Ben-Shabbat, Ambassador to the US Gilad Erdan and others to discuss Israel's strategy and response to the Biden administration's attempted rapprochement with Iran.
Read More: Jerusalem Post