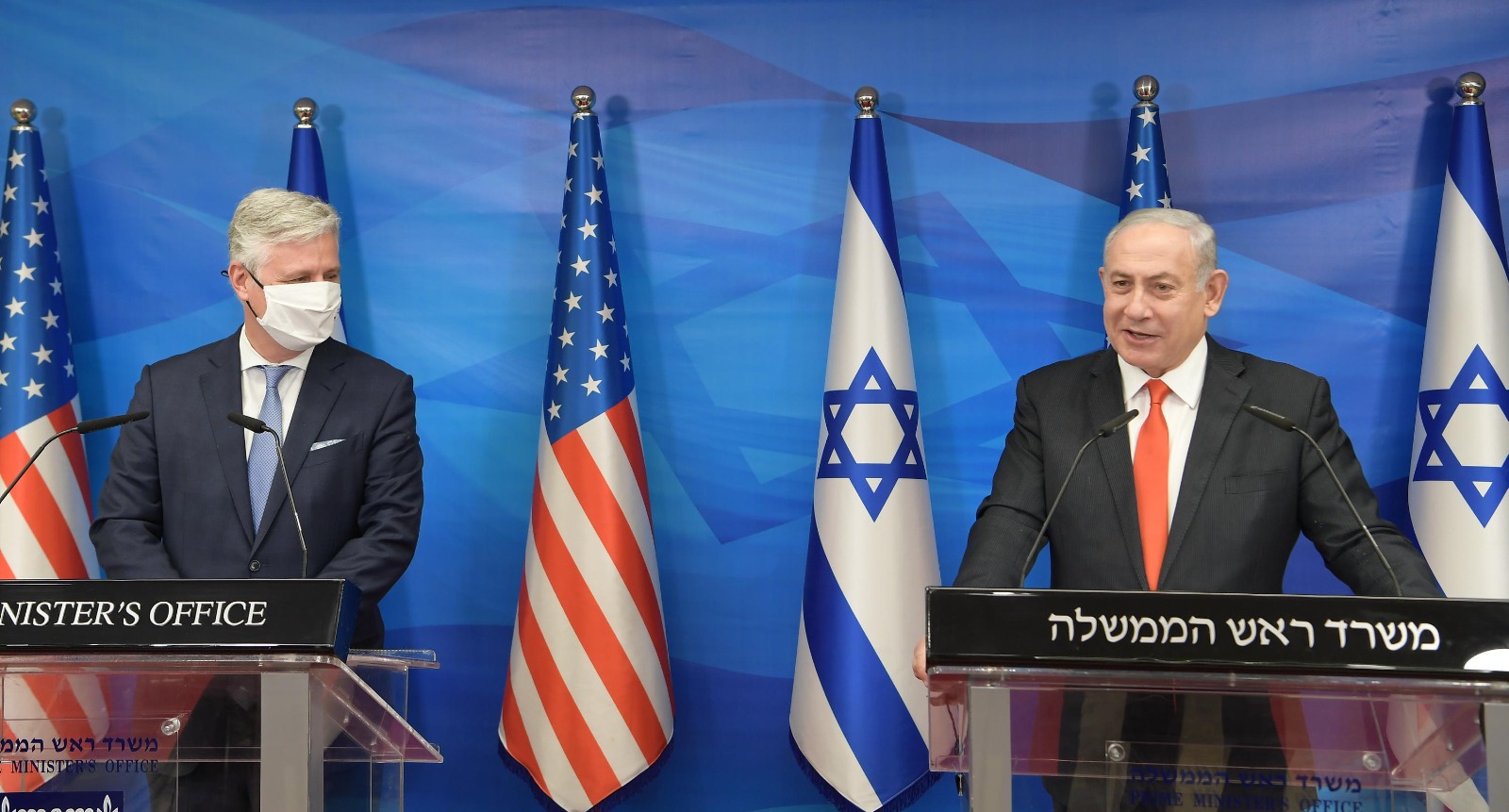 Iran
Netanyahu Meets With US NSA O'Brien, Warns Of Iran's 'Threat To World Peace'
12/13/2020
The visit comes just weeks ahead of US VP Mike Pence's trip to the Jewish state on January 13
"We shouldn't go back to business as usual with Iran," Israeli Prime Minister Benjamin Netanyahu asserted in a press briefing with US National Security Adviser Robert C. O'Brien that was held in Jerusalem on Sunday.
As US President-elect Joe Biden awaits to step into office in January, Netanyahu urged the international community to unite against Tehran's "threat to world peace."
"I say world peace because today, the Islamic Republic of Iran is still a nasty neighborhood bully," the Israeli premier continued.
"But, if unchecked, tomorrow Iran will arm itself with nuclear tipped ICBMs that can target Europe and America and it will become a global bully, which will endanger everyone. All this must be prevented and all this can be prevented. On this, all America's friends in the region agree, and I know Robert that you agree as well," he said, referring to the top US official.
The two discussed a range of regional topics, including the Abraham Accords and Iran.
Read More: I24