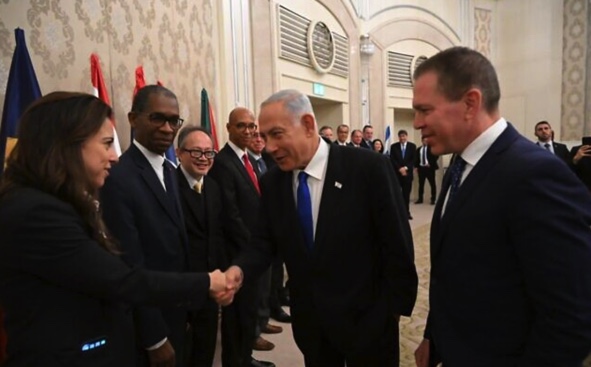 In The News
Netanyahu meets with delegation of visiting UN ambassadors, touts Abraham Accords
Presumed prime minister-to-be Benjamin Netanyahu met on Sunday with a group of 13 United Nations ambassadors who are visiting Israel.
Netanyahu spoke with the delegation — which visited the United Arab Emirates before arriving in Israel — about the "historical importance of the Abraham Accords," according to his office.
The office did not say which nations the delegation members were from.
Netanyahu also discussed the "ongoing struggle" against Iran's attempts to gain nuclear weapons, as well as the possibilities of expanding the Abraham Accords to other nations.
He highlighted what he said were opportunities for additional agreements and collaborations with Israel's regional neighbors, his office said.
Read More: Times of Israel