In The News
Netanyahu meets Sudan's leader, countries to move toward normalization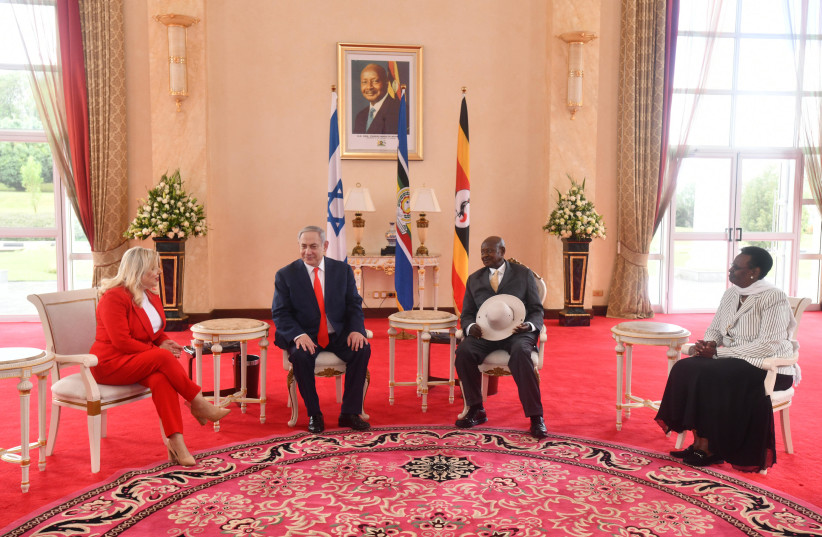 Israel and Sudan will work to upgrade their diplomatic relations, following Prime Minister Benjamin Netanyahu's visit to Uganda on Monday.
The prime minister and Sudan's leader, Chairman of the Sovereignty Council of Sudan Abdel Fattah al-Burhan, met on Monday for two hours in Entebbe, Uganda, at the invitation of Uganda's President Yoweri Kaguta Museveni.
The leaders agreed to start cooperation leading to the normalization of relations between the two countries.
Netanyahu said he believes that Sudan is moving in a new and positive direction, and that he said this to US Secretary of State Mike Pompeo. Al-Burhan said he would like to help his country modernize by taking it out of isolation.
Read More: Jerusalem Post