Hamas
Netanyahu, Knesset mark 25 years of peace between Israel and neighboring Jordan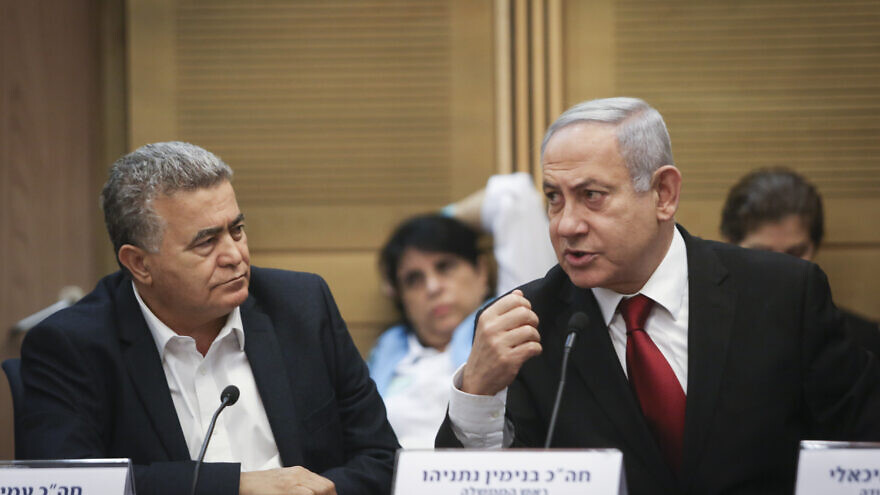 (November 11, 2019 / JNS) Israeli Prime Minister Benjamin Netanyahu on Monday marked 25 years of a peace agreement between Israel and Jordan.
"We have an outstanding interest in keeping the peace agreement due to the fact that we have our longest border with Jordan and given the short distance from the border to the Mediterranean Sea," he said at a Knesset conference marking the anniversary. "The importance of stability in Jordan, like the importance of the stability in Egypt and the stability of the peace agreements or the non-takeover by Islamist elements, is in our clear interest, vis-à-vis the regime in Egypt and the regime in Jordan."
"On the one hand, there is no reason to attack us. We are strong; that is the basis," continued Netanyahu. "On the other hand, we are also strong enough to prevent their being taken over." (He declined to go into detail on how Israel is helping Jordan from being taken over.)
"The reason that we do not have violent outbreaks of terrorism in Judea and Samaria is not because there are no such attempts, but because we are on the ground, and the ISA foils and thwarts around 500 attacks a year," he said.
"We also tell the Palestinians: In your cities, to the extent that you can do more, we will do less. However, we have no restriction, and this is known," he continued. "Why don't they dig tunnels under the fence from Kalkilya? Because they know that we can come in at any moment. This deterrent prevents this."
However, Jordan announced on Sunday it has nixed the part of the 1994 agreement that permitted Israeli farmers to work in the Jordanian territories of Naharayim and Tzofar.
Read more: Jewish News Syndicate