Israeli Society
Netanyahu: Israel's preparing for a broad campaign in Gaza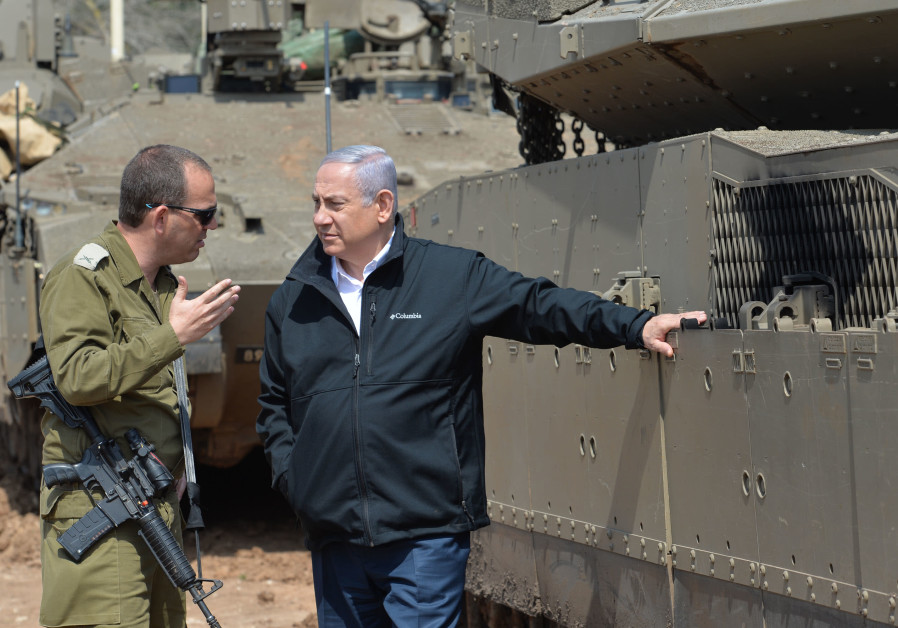 Israel is preparing for a broad campaign in Gaza, Prime Minister Benjamin Netanyahu said on Thursday after he visited southern Israel.
"I have ordered the strengthening of our troop so we can be prepared for a broad campaign. The citizens of Israel should know, that if we must embark on a broad campaign, we will hit them [Hamas] very hard, but only after all other options have been exhausted."
He spoke in advance of an anticipated increase in violence in Gaza over the weekend, as Palestinians prepare to mark the one-year anniversary of the Hamas-led Great March of Return.
The event, which has focused on weekly violent Palestinian protests along the Gaza border, has kept the potential of a renewed IDF-Hamas conflict simmering for the last year.
Rocket fire toward central Israel in the last few weeks, including the attack earlier this week that destroyed a home and injured a family of seven, has made such an outbreak more likely.
Egypt and the United Nations have been working intensely behind the scenes to ensure that calm is maintained.
The IDF said Thursday that an Israel Air Force aircraft struck a group of Palestinians who had launched explosive balloons towards southern Israel from the northern Gaza Strip.
Read More: The Jerusalem Post