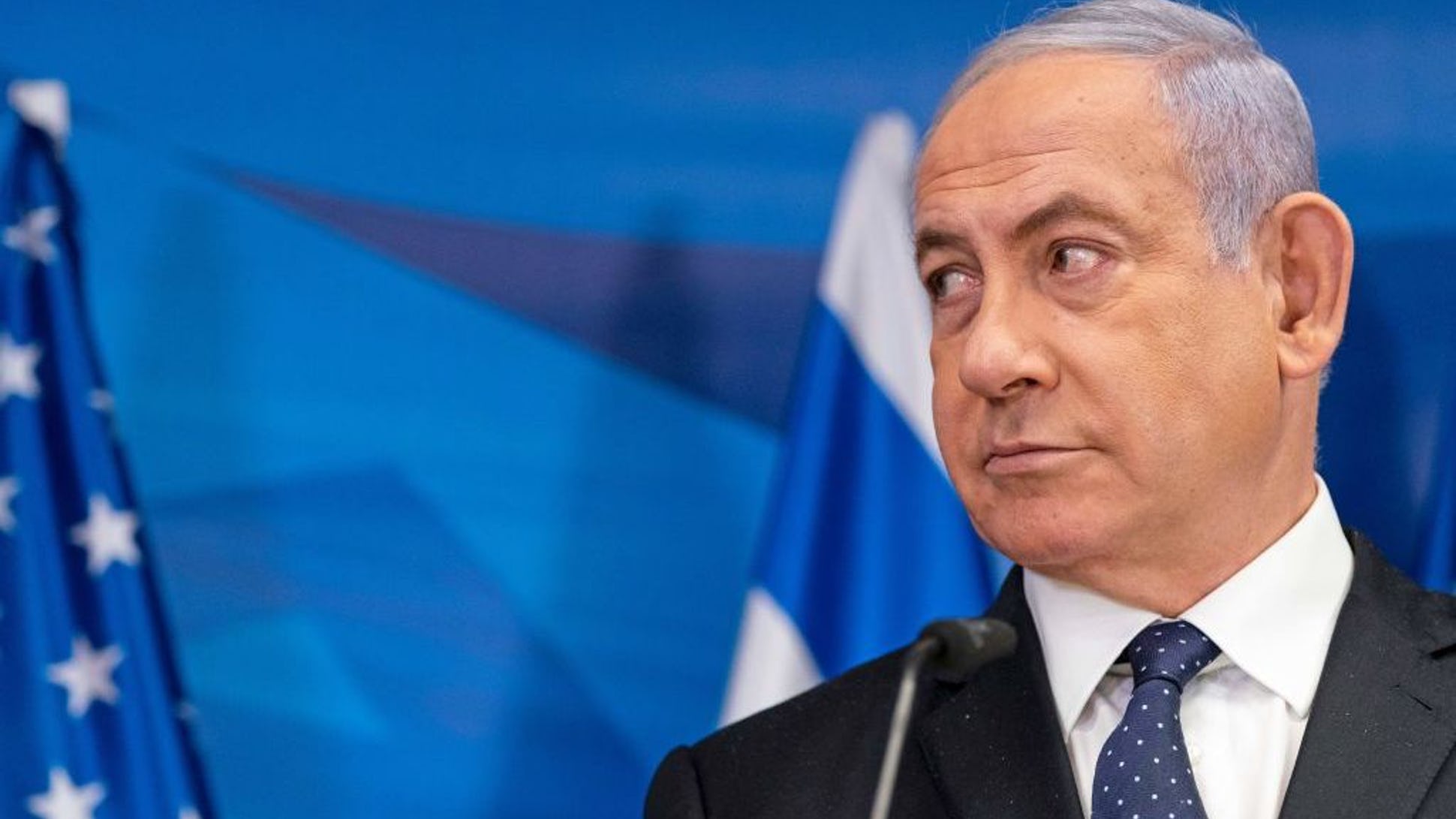 Iran
Netanyahu: Iran Deal 'Paves The Way' For Nuclear Iran
05/25/2021
Israeli Prime Minister Benjamin Netanyahu challenged U.S. Secretary of State Anthony Blinken on the Biden administration push to rejoin the Iran nuclear deal during talks Tuesday.
Netanyahu ripped into the deal, officially titled the Joint Comprehensive Plan of Action (JCPOA), during a duel press conference in Jerusalem. Netanyahu said the Iran deal, which the United States left in 2018, would allow Iran to create an arsenal of nuclear weapons.
"We discussed many regional issues, but none is greater than Iran. And I can tell you that I hope that the United States will not go back to the old JCPOA because we believe that that deal paves the way for Iran to have an arsenal of nuclear weapons with international legitimacy," Netanyahu said, according to a transcript of his remarks. "We also reiterated that whatever happens, Israel will always reserve the right to defend itself against a regime committed to our destruction, committed to getting the weapons of mass destruction for that end."
Blinken did not respond directly to Netanhyahu's comments on the JCPOA, but the secretary of state reaffirmed U.S. support for Israel's security and right to defend itself. Blinken also said that strengthening Israeli-Palestinian relations is a top priority for the U.S.
"We know that to prevent a return to violence, we have to use the space created to address a larger set of underlying issues and challenges, and that begins with tackling the grave humanitarian situation in Gaza and starting to rebuild," Blinken said. "The United States will work to rally international support around that effort while also making our own significant contributions, including some that I'll announce later today. We'll work with our partners, closely with all to ensure that Hamas does not benefit from the reconstruction assistance."
Read More: Daily Wire