Hamas
Netanyahu hints Israel behind strikes on Iraq, says Iran not immune anywhere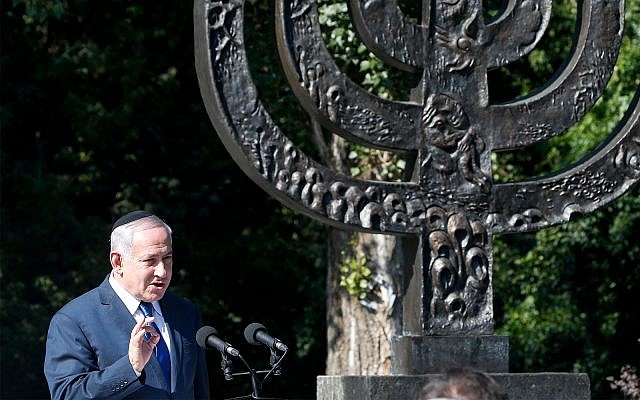 KYIV, Ukraine — Prime Minister Benjamin Netanyahu on Monday hinted that Israel was behind recent airstrikes on Iranian targets in Iraq, stressing that the Jewish state will continue to act militarily whenever and wherever there is a need to do so.
"Iran has no immunity, anywhere," he told reporters during a briefing in his Kyiv hotel, responding to a question about various recent attacks on military installations in Iraq, which are attributed to Israel.
The Iranians continue to threaten Israel with annihilation and are building military bases across the Middle East intended to carry out that goal, Netanyahu said, blaming the 2015 nuclear deal for Iran's increasing aggression. "We will act — and currently are acting — against them, wherever it is necessary," he declared.
Last week, a former Iraqi deputy prime minister indicated Israel was responsible for a massive explosion in a weapons depot controlled by an Iranian-backed Shiite militia in Baghdad.
"We believe they are weapons we were holding onto for a neighboring state and they were targeted by an oppressive colonial state on the basis of a treasonous Iraqi act," former deputy prime minister Baha al-Araji wrote on Twitter.
According to foreign reports, Israel has been increasingly active in carrying out airstrikes against Iran-backed militias in Iraq, shifting its focus after years of reported raids aimed at keeping Tehran from gaining a foothold in Syria.
Read More: The Times of Israel