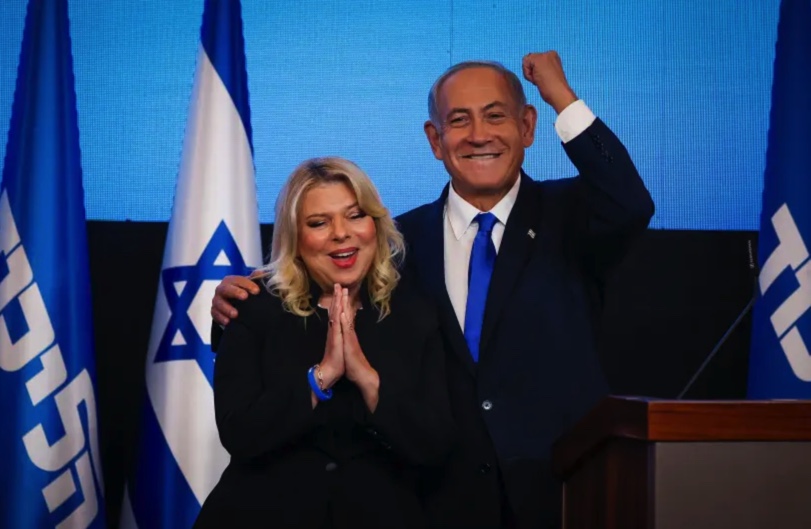 In The News
Netanyahu assured with near-certain victory as almost 90% votes counted
Likud leader MK Benjamin Netanyahu will with near certainty be Israel's next prime minister after approximately 90% of the votes counted, the Central Election Committee's data shows.
At press time on Wednesday, the Netanyahu coalition will consist of 65 MKs, while the Lapid bloc will consist of 50 and Hadash-Ta'al five.
The results after 87.6% of the vote were: Likud 32, Yesh Atid 24, Religious Zionism Party (RZP) 14, National Unity 12, Shas 11, United Torah Judaism (UTJ) eight, Yisrael Beytenu five, Ra'am five, Hadash-Ta'al five and Labor four.
Meretz stood at 3.19% of the general vote, below the requisite 3.25% electoral threshold.
Balad also stood underneath the threshold at 3.02%. Interior Minister Ayelet Shaked stood at 1.16%. and will not be a part of the upcoming Knesset.
Read More: The Jerusalem Post