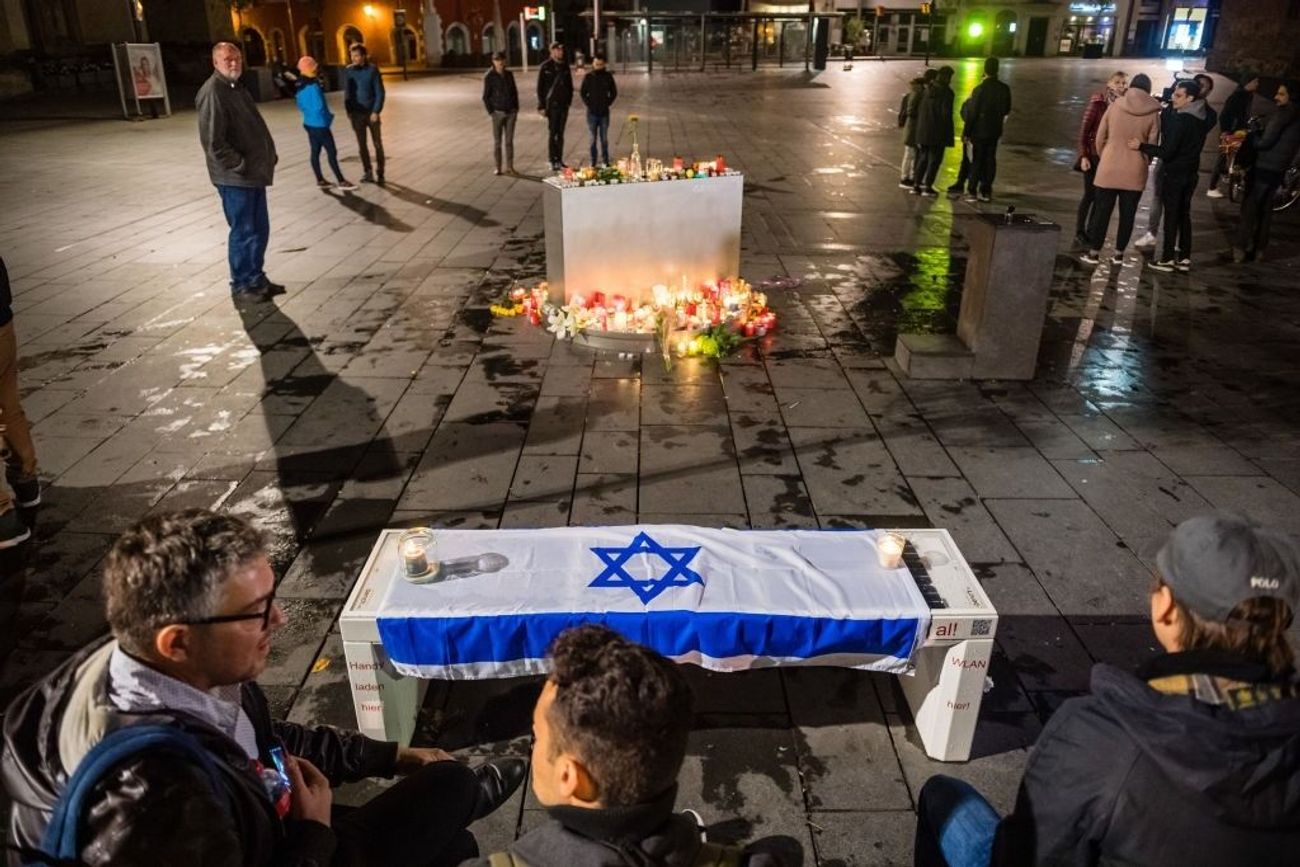 Terrorism
Neo-Nazi Gunman Wears 'Big Grin' as Court Views Footage of Yom Kippur Attack on German Synagogue
The second day of the trial of a German neo-Nazi for a gun attack on a synagogue in the central city of Halle on Yom Kippur last year saw the defendant smiling widely as video footage of his outrage was broadcast on a screen in the courtroom.
German media outlets reported that the 29-year-old gunman, Stephan Balliet, wore a "big grin" as prosecution lawyers replayed the same video that Balliet had livestreamed during the attack on Oct. 9, 2019.
Contrastingly, many of the plaintiffs attending the trial averted their eyes when the video was shown, while others left the room overcome by emotion.
The court was reminded of how, on the day of the attack, a heavily-armed Balliet had driven to the synagogue on Halle's Humboldtstrasse just before noon, as more than 50 worshipers inside the sanctuary held religious services marking Yom Kippur, Judaism's holiest day.
After failing to break through the synagogue's locked entrance despite exploding a grenade, a frustrated Balliet shot dead a 40-year-old female passerby. When additional violent attempts to force his way inside the building were similarly unsuccessful, Balliet left the synagogue in his car, driving to a a small kebab restaurant where he shot dead a 20-year-old man, believing him to be a Muslim.
During questioning on Tuesday, Balliet revealed himself as an obsessive antisemite who blamed the Jews for both his personal failings and the social tensions in his country.
Read More: Algemeiner