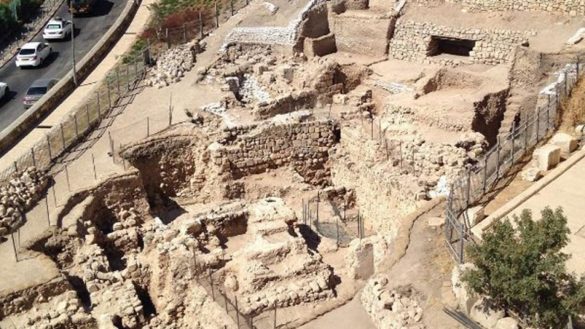 Archeology
Archaeologists Uncover Life of Luxury in 2,000-year-old Priestly Quarters of Jerusalem
Archaeologists excavating in the heart of ancient Jerusalem have begun to uncover the neighborhood that housed the elite 2,000 years ago – most probably the priestly ruling class.
One of the houses had its own cistern, a mikveh (a Jewish ritual bathing pool), a barrel-vaulted ceiling and a chamber with three bread ovens.
Inside a room found with its ceiling intact was a bathtub – an extremely rare luxury that commoners of the time could not afford.
Bathtubs, as opposed to ritual dipping pools, have so far only been found at King Herod's palaces in Masada and Jericho, and in the so-called "Priestly Mansion" in the Jewish Quarter of the Old City of Jerusalem.  Read more at Haaretz.