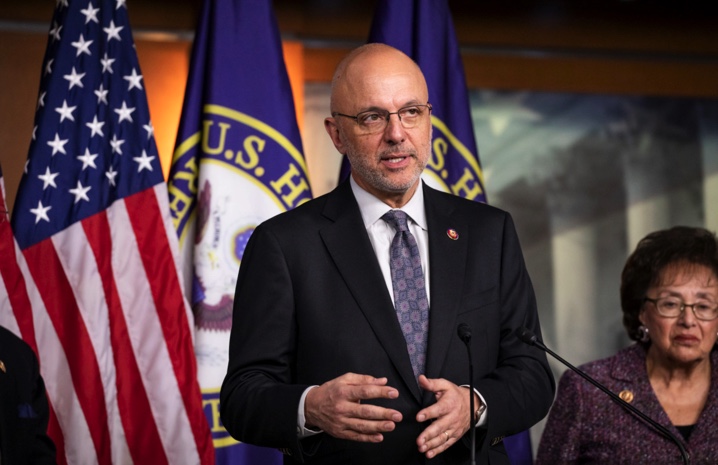 In The News
Nearly 100 House members urge administration to do more to address antisemitism
A bipartisan group of nearly 100 House members sent a letter to Homeland Security Secretary Alejandro Mayorkas on Tuesday urging the administration to mount a more concerted effort to counter antisemitism.
"We are asking you to advocate for a comprehensive, whole-of-government strategy, led by your Department, to specifically address the growing problem of domestic antisemitism," reads the letter, led by Reps. Ted Deutch (D-FL), Brian Fitzpatrick (R-PA), Brad Schneider (D-IL) and Andrew Garbarino (R-NY) and signed by 92 other lawmakers.
The letter notes that the administration has taken "steps… within existing DHS programs to counter anti-Jewish extremisim" and praises the administration's request for increased Nonprofit Security Grant Program funding, but antisemitic incidents continue to be prevalent and rising. Recent Anti-Defamation League statistics found that 2021 was the worst year for antisemitic incidents in the U.S. since the ADL began recording such data.
Read More: The Jewish Insider