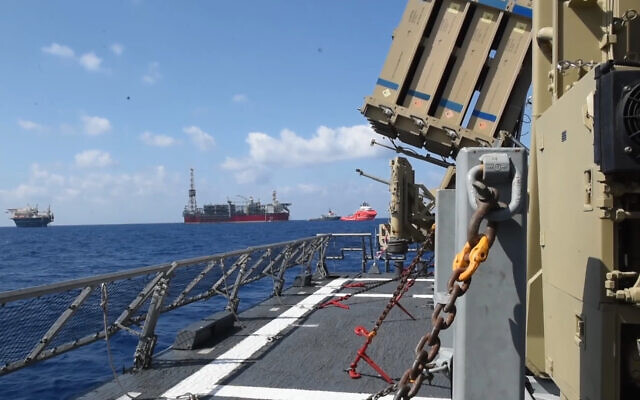 In The News
Navy tests new generation of anti-ship missiles as tensions with Hezbollah soar
The Israeli Navy conducted a successful test of the latest generation of anti-ship missiles last month, the military and Defense Ministry announced Wednesday.
The Gabriel V is the fifth generation of the anti-ship missile developed by the Israeli Aerospace Industries and the Defense Ministry's research and development division, known by the Hebrew acronym MAFAT.
In the "complex" trial in August, the Sa'ar 6-class corvette INS Oz launched a missile at a mock ship, destroying it.
The Israel Defense Forces said the missile is capable of flying hundreds of kilometers in various sea and air conditions, enabling it to "foil and destroy a wide variety of targets and threats."
Read more: Times of Israel