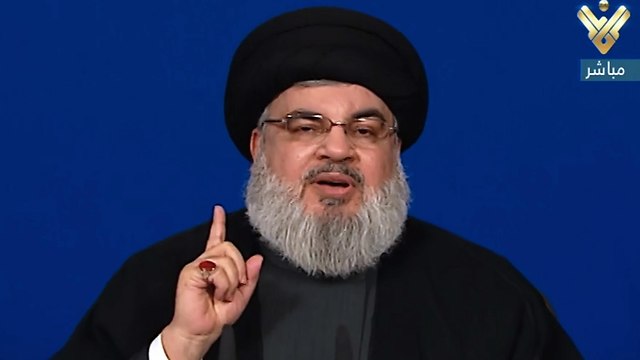 In The News
Nasrallah says Jerusalem abuses will spark regional war
05/26/2021
The leader of Lebanese terror group Hezbollah said Tuesday any violations of Jerusalem and the sites holy to Muslims and Christians would lead to a regional war.
Speaking for the first time since the ceasefire ending the 11-day war between Hamas and Israel, Hassan Nasrallah said Gazan groups had proven that no one can sit idle when Israel attacks the holy sites or tries to undermine the Palestinians' right to the city and warned his group could get involved next time around.
"The Israelis must understand that breaching the holy city and Al-Aqsa mosque and sanctuaries won't stop at Gaza resistance," Nasrallah said, referring to the Temple Mount compound in Jerusalem's Old City.
"Jerusalem means a regional war. All the resistance movements cannot stand by and watch this happening if the holy city is in real, grave danger," he added.
Nasrallah, 60, looked pale and spoke slowly during the 100-minute speech, coughing several times.