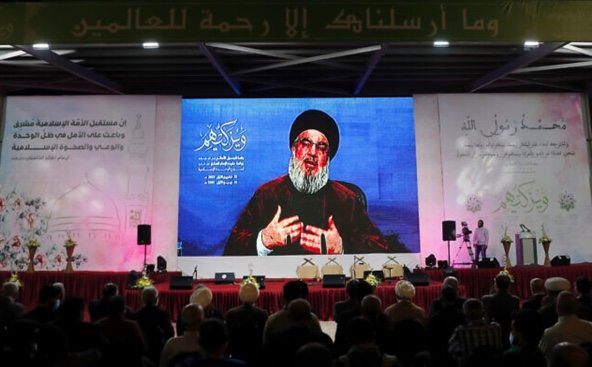 In The News
Nasrallah said to make Iran trip to discuss response to any Israel hit on nuke sites
Hezbollah leader Hassan Nasrallah made a rare trip some two months ago from his secure, secret location in Beirut to Tehran, where his Iranian backers impressed on him the expectation that the Lebanese terror group will respond militarily to any Israeli strike on Iran's nuclear facilities, Channel 12 News reported Wednesday.
Iran, which backs Nasrallah and Hezbollah, expects a return on its investment according to the report, which described the visit as "definitely unusual."
The report, which did not cite sources, also did not say what the outcome of the meeting was or what Nasrallah agreed on with the Iranians.
Earlier this month, however, Nasrallah said Hezbollah would not necessarily become involved if Israel hits Iran's nuclear sites, but also noted he didn't think Israel was serious about attacking.
Israel sees Hezbollah, which controls a military more powerful than the Lebanese army, as a key strategic threat on the northern border due to its vast arsenal of rockets that can hit anywhere in the country.
Read More: Times of Israel