Hezbollah
Nasrallah: All of Israel will be struck by Hezbollah rockets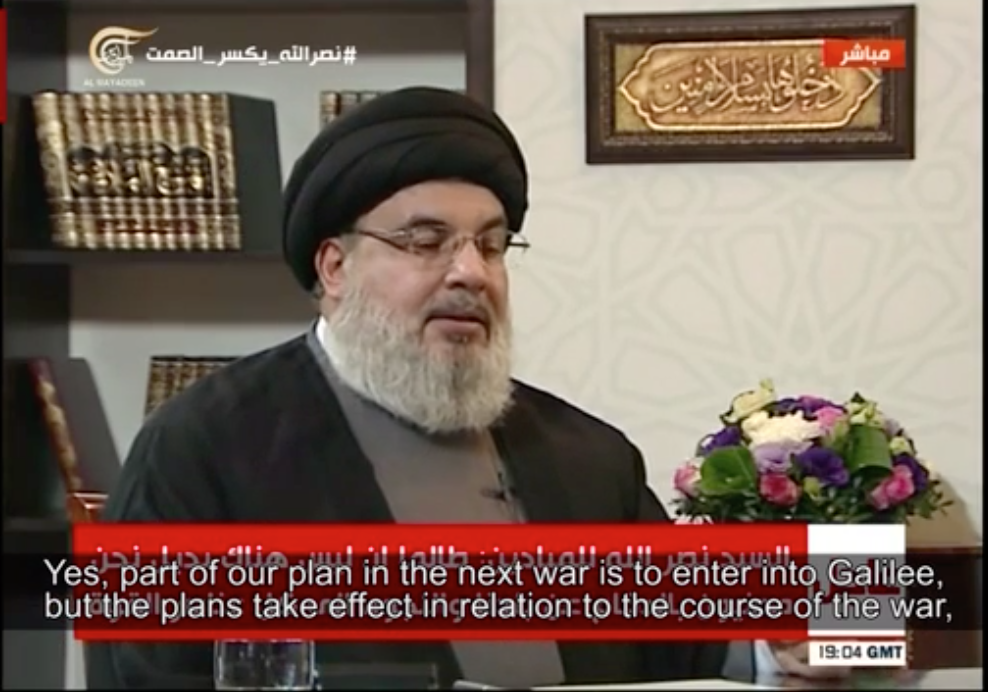 "We call on [Prime Minister Benjamin] Netanyahu and the new chief of staff to not make mistakes in their assessments. They'll regret it," said Hassan Nasrallah, the secretary-general of the Lebanese political and paramilitary party Hezbollah.
"The price of aggression will be greater than they estimate," said Nasrallah, speaking on Saturday night for the first time since the beginning of November.
"Any Israeli aggression, whether it is war or the assassination of Hezbollah fighters in Lebanon or Syria, we will respond to it.
Any attack or aggression is, in our view, a declaration of war."
In an interview with the Lebanese Al-Mayadeen station, Nasrallah said that the tunnels in the North, which Israel targeted during its recent Operation Northern Shield, had existed for years and Israeli intelligence had not succeeded in uncovering them.
Nasrallah denied that he had not spoken up publicly for so long due to his poor health.
"All that is published are lies, which are disconnected from reality," he said. "My heart, my head and my body are in good shape." Nasrallah said that he chooses to speak "when there's something to talk about."
He said that he could have spoken up in the first few days of Operation Northern Shield, but that he left the propaganda campaign for Prime Minister Benjamin Netanyahu and then-chief of staff Gadi Eisenkot.
"I did not want to help them with their campaign," Nasrallah said. He noted that "even though they announced that Operation Northern Shield had ended, they continued until yesterday to search for tunnels, and Eisenkot took credit for an operation that has not yet ended." He said he did not want to admit that Hezbollah dug the tunnels.
Read More: Jerusalem Post