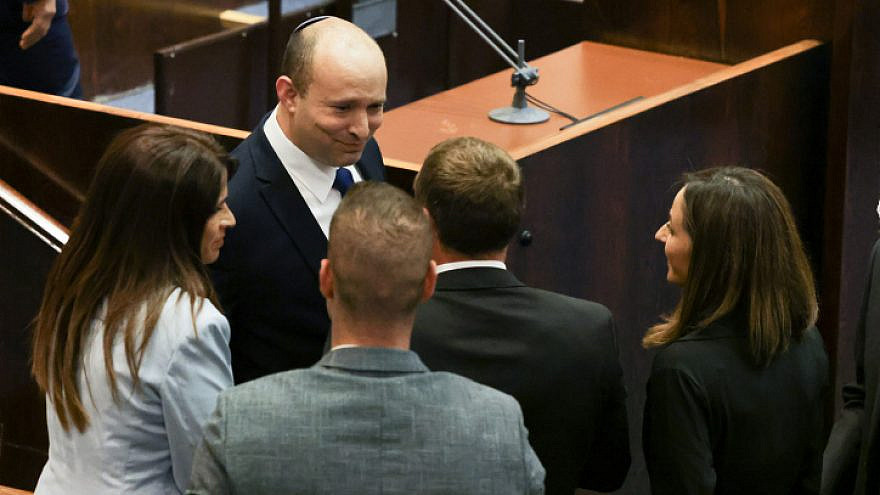 In The News
Naftali Bennett sworn in as head of 36th Israeli government
06/13/2021
Israel's 36th government passed a vote of confidence at a special Knesset session on Sunday night with Yamina Party leader Naftali Bennett sworn in as the country's 13th prime minister.
Bennett has replaced now-former Prime Minister Benjamin Netanyahu, who held the position for the past 12 years and who served another three years prior to that, from 1996 to 1999, making him the longest-serving premier in Israel's history. With the transfer of power, Netanyahu became the head of the opposition, replacing Yesh Atid chairman Yair Lapid, who, according to a rotation agreement with Bennett, will serve as foreign minister for two years and then assume the role of prime minister.
The special Knesset session on Sunday began with a speech by Bennett, in which he presented the composition of his Cabinet. His address was interrupted several times by shouts of "liar" and "vote thief" on the part of disgruntled right-wing and haredi rivals in the plenum.
Read More: JNS